Disclosure: This post may contain affiliate links, meaning we get a commission if you decide to make a purchase through our links, at no cost to you. Please read our disclosure for more info.
Let it sink in; you are moving into a new home! Having a new home environment is precisely what most people need as an antidote to the dullness of living in the same place for years. Even if it is in the same neighborhood, it is entirely a new experience when you call it a new home.
Some challenges are packing away your items, getting familiar with the place, and contacting a real estate agent; we know it can be a minefield, not to mention the list of what you need to get to ensure a smooth transition.
We have some ideas on maximizing the fun of this seemingly stressful move for you, and we are helping you with a complete shopping list!
The Ultimate Shopping List For Your New Home
Essential household items 101
On an equal level, moving to a new house is exciting and terrifying, whether buying a new place for the first time or moving due to a new work location or a change of setting. Being prepared with the home essentials certainly helps you declutter some of your worries, and we want to help you with that.
There are those items you need to buy before the big move, and the rest you can buy shortly after settling in. Nevertheless, we have assembled the most necessary household items for your move. We are including the basics and will dig deeper into each department, but we leave it up to you to decide how you want to furnish your home perfectly.
Carbon monoxide detectors
First aid bag
Cleaning supplies
Handy fire extinguisher
Kitchen supplies
Living room most basic items (Pans, what have you)
Reserved smart lock and keys
DIY Smoke alarms
Ready to eat food for you and for your pets
Trash bags
Basic tools
Smart light bulbs
Furniture and Decor: Building Structure to your Space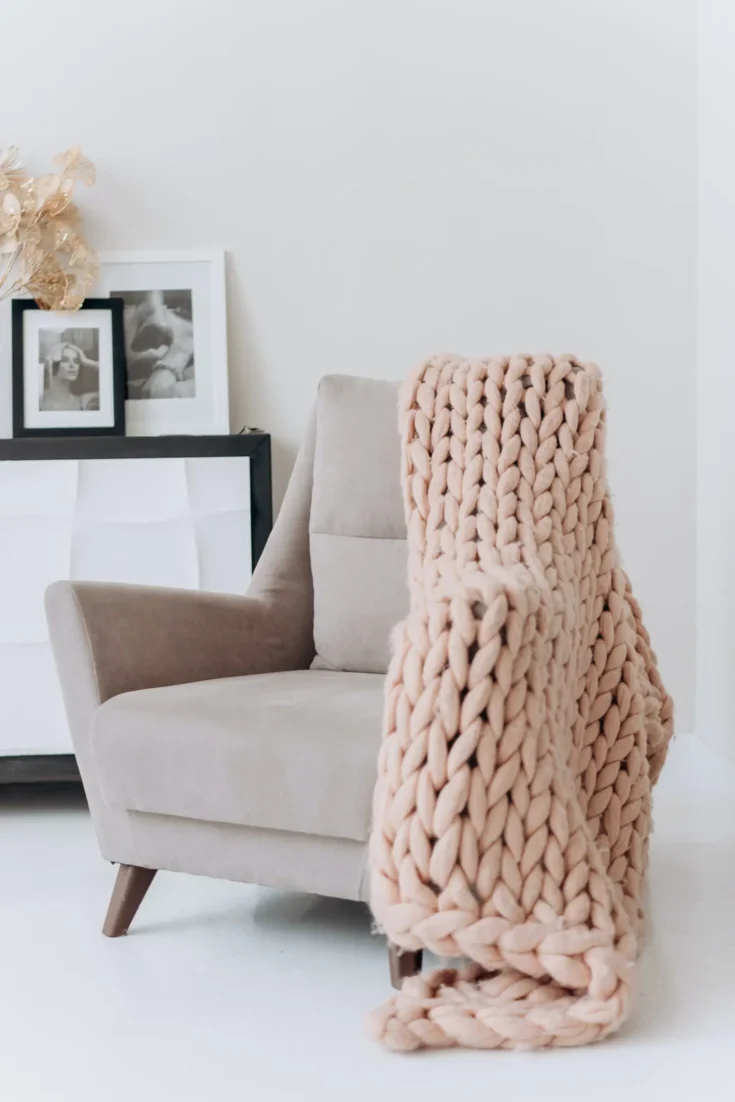 Whether you are a new homeowner or renting out a space in a new location, your home shopping list needs to include at least the most basic furniture and decor for your new crib. The simple question of why we need furniture and decor when we move to a new house is due to their impact on our space.
The presence of furniture, decor, or two jumpstarts your home is a functional unit. Where we place our furniture often gives us structure and how we want to design the rest of our space.
Home decors make us feel comfortable. They give new homeowners a sense of belongingness and ownership and add value to their new house.
Comfortable chairs
A table (coffee, side table, or dining)
Pillows
Hangers for your clothes
Bed frame
Pillows and blankets
Bed sheets
A lamp
A wall clock
A mirror
Towels
Rugs
Wall Art or plants
Window treatments
Smart plugs
Home appliances: A Must-have home essentials
While some homes are semi- or fully-furnished, it is better to know this before you move into your new house, and you can prepare better this way and buy for your new home.
Home appliances often make up a home. They can make your life a lot easier to navigate. For example, frozen meat, and frozen food (including chicken nuggets and mixed vegetables) can easily be kept and not worry about spoiling if you have a freezer or a refrigerator.
You do not have to buy them all at once, but filling your new home with items you can call your own is nice. Here are some of the most certain essentials home appliances:
Microwave
Electric kettle
Refrigerator
Washing machine
Television
Coffee maker
Air fryer
Bathroom water heater
Electric iron
Waffle maker
Other kitchen appliances
Technology and electronics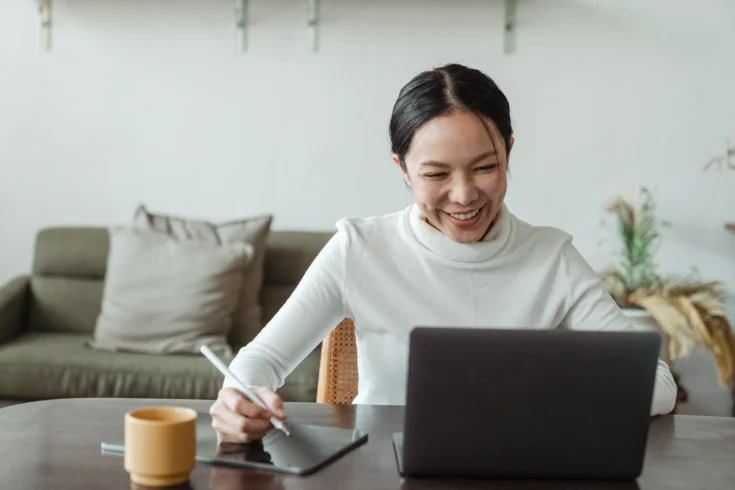 Moving into a new home should give you the first impression that it will be a place of comfort and safety. You work hard, and relaxing when you settle into your new home is essential. You do not have to have all the items listed below, but some will make your work much more manageable and help you relax, especially if you need extra time to rest from the day's affairs.
A lot of us still want to continue working from home, so some of the gadgets here are also necessities for work and not only for a breather.
Here are some of the gadgets and tech items your essentials checklist should include:
A list of the most important household items in bullets, no need to explain each of them.
Laptop and personal computer
Smartphone
Extra chargers
Extra remote control
Headphones
Air conditioning
Speakers
Cooking appliances
Other food storage electronic items
Cleaning equipment
Electric lighting
Baby monitor
Computer systems.
Power generation.
Generator
Motor
Transformers
Outdoor and gardening items: Bringing in more colors to our home
Whether you plan to have a flower garden or a home garden to grow your produce, moving into a new home is a fresh start to having your own outdoor living space to begin having your place to plant and let flowers or fruits and vegetables bloom.
Starting your home garden also means you are helping lower your carbon footprint. Instead of buying fruits and vegetables from the market or grocery shopping, you can have fresh and natural food in your backyard.
Even the pro in gardening still needs to have the right tools. We'd like to include the outdoor and gardening tools you can add to your home shopping list.
Hand Trowel
Hand Fork or Cultivator
Garden Rake
Garden Fork
Garden Hoe
Garden Hose
Wheelbarrow
Watering Can
Leaf Rakes
Shovel
Secateurs
Acing Your Way to Your New House Shopping List (By Area)
Bedroom
When you move into a new home, ensuring you have everything you need for your bedroom is essential. This is because your bedroom is a place of peace and relaxation. It is everyone's sanctuary; having the right items can make all the difference.
The right bedding, furniture, lighting, and other items will make your bedroom comfortable and inviting. You spend 8 hours or more in your bedroom resting, and it is just right to check if all you need when you move into your new bedroom is present. Having the essentials for your bedroom will allow you to enjoy your new home and maximize its comfort fully.
Bed frame
Foam mattress
Pillows and pillowcases
Blanket
Duvet
Bedside table
Curtains
Lamp
Hangers
Portable cabinets or drawers
Curtain rods
Other personal items
Living Room
Moving into a new home can be exciting and overwhelming, but having what you need for a comfortable living space is right. The living room is one of the most frequently used home areas, where you'll spend time with family and entertain guests. Therefore, you must have the basics, such as seating, lighting, and storage.
These essentials are necessary for your living room to feel complete and comfortable, and empty, hindering your ability to enjoy and relax in your new home fully. Additionally, purchasing these items early on can help you avoid last-minute shopping trips and save money in the long run.
Chairs or sofa
Television
A TV Cable
Wireless Connection
Frames to hang pictures
Bookshelf
Books or magazines
Bean bags in the absence of chairs
Bathroom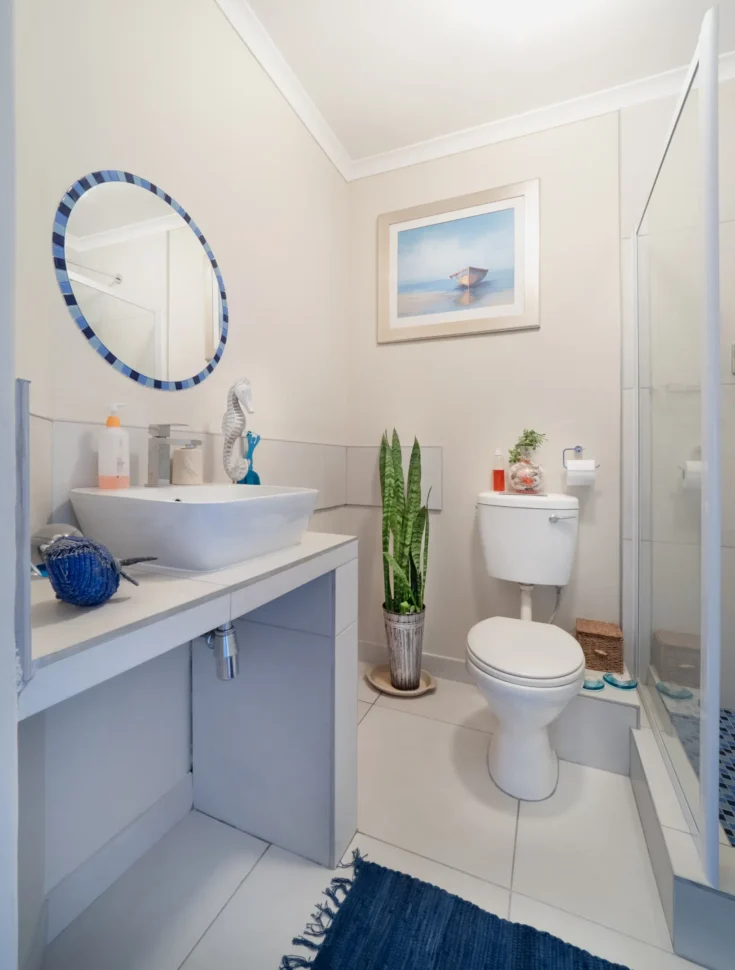 One of the essential spaces in your new home is the bathroom, and you need to pay attention to the vital items you can and need to bring when you move to your new place. Whether getting ready for a busy morning or winding down after a long day, the bathroom should be a place for relaxation and hygiene, it is that important. To ensure your bathroom is complete and ready for use, here are some essential bathroom items you need to remember to bring when you move into a new home. Having these items readily available in your bathroom is a must for any residence:
Towels
Toilet paper
Shower curtains
Toothbrush holder
Trash can
Toilet brush
Soap dish
Bath mats
Hand towels
Toilet roll holder
Soap
Hand soap
Toothbrush
Toothpaste
Shower squeegee
Washroom
Considering all the details that will impact your life when you move, especially if you will be new homeowners, is practical (in case you are moving in with a partner or family).
While some might overlook the washroom as an essential area to prepare for, it's a key part of your daily routine. Checking if everything is in your washroom can help you feel more at home in your new place and make the transition smoother. It will help you feel more organized and in control of your new living space. Here are the items that we think will serve as a starter set of what you need in your washroom:
Bath mat
Towels
Paper towels
Hand soap dispenser
Hand soap
Mirror
Trash can
Tissue box
Toothbrush
Toothpaste
Storage cart and containers
Shower curtain
Hamper
Wall hooks
Room spray
5. Kitchen
As a new homeowner, you must also be keen on the most basic kitchen tools available before your move-in date. With these items, you can start cooking and preparing meals right away without running out to the store or ordering takeout.
Additionally, having a fully stocked kitchen can help you save money by avoiding the need to eat out and spend on unplanned meals. You can entertain guests or enjoy a meal with your family in the comfort of your new home without any additional stress. With these kitchen essentials ready, you can focus on settling into your new space and enjoy arranging your new kitchen with your cooking essentials:
Cutting board
Chef's knife
Paring knife
Mixing bowls
Measuring cups and spoons
Colander or strainer
Can opener
Vegetable peeler
Spatula
Wooden spoon
Tongs
Kitchen scissors
Whisk
Mixing spoon
Baking sheet
Casserole dish
Saucepan
Stockpot
Frying pan
Oven mitts
Dish towels
Dishwasher detergent
Sponge or dish scrubber
Trash can and garbage bags
Instant pot
Slow cooker
6. Patio
When furnishing a new house, paying attention to the essential items one needs for the patio is important. These items can make a big difference in creating a comfortable outdoor living space.
Some items that one can find on a patio include furniture, string lights, or lanterns. Additionally, plants will bring a touch of nature to the space, shade, and protection from the elements. If you want your patio aesthetically pleasing, you can prepare some of these items to utilize this space when it is time to hold a house blessing for your new home.
Chairs
Tables
Lounges
Outdoor lamp or lighting
Outdoor pillows
Cushions
Rugs
Plants
Umbrella
Awnings
Miscellaneous items
The first week will be about cleaning your new apartment or house and checking if you have all the items you need. Also, if you still need to purchase some of them, you may have overlooked them due to months of preparing for this move.
Do not be too hard on yourself; you can create a new home grocery list and include the items you still need. Remember that your previous lists are not exhaustive, but they provided a good starting point, so you need to celebrate now since you have come so far in prepping your new house. Some of the miscellaneous items you may still need are:
Laundry detergent
Pet food
Blinds in lieu of curtains
Duster
Cleaning gloves
Flashlights
Ladder
Cabinet liners
Plunger
Lawnmower
Are You Ready to Make the Big Move?
Our main goal in writing this is to extend a little help since we know how busy we can be especially if we are doing something major as this. We tend to forget even the most obvious things we should be prepared because you are handling everything and you need all the help in the world!
The importance of having a shopping list is it makes everything lighter and more convenient. And convenience and comfort are something we want you all to experience when you go through a life-changing event such as moving to a new space! We are always here to help!