Disclosure: This post may contain affiliate links, meaning we get a commission if you decide to make a purchase through our links, at no cost to you. Please read our disclosure for more info.
The Sundance Catalog offers unique women's and men's clothing, rustic furniture and home decor, and one-of-a-kind handmade artisan jewelry. All the items in the Sundance catalog are of the highest quality and make excellent gifts for your family or friends. If you're searching for lux products at incredible prices, the Sundance Catalog is the place to shop!
What Style Is Sundance Catalog?
The Sundance Catalog has a distinctive bohemian, eclectic, and artisanal style, inspired by the American West and delivering a touch of whimsy to your life. Designed to bring the work of new and budding artists to the public, the catalog opens doors for artists to gain the recognition they may not have had the chance for otherwise.
From handmade jewelry and decor to fun and unique gifts, the Sundance Catalog is your new go-to if you're looking for items that are far from ordinary.
Who Owns Sundance Catalog?
Robert Redford originally owned the Sundance Catalog but recently sold the mail-in catalog to ACI Capital and Webstar Capital. These private equity firms purchased the Salt Lake City-based catalog, but Mr. Redford still retains a small share of the company.
Is Sundance Catalog Legit?
Yes, the Sundance Catalog is legitimate, valued between $20 and $40 million, respectively.
It offers a wide range of products customers cannot find anywhere else, making it a favorite among collectors and those who appreciate style and fashion. Since it provides up-and-coming artists a chance to promote their creations, customers can find unique and exciting additions to their wardrobe and home decor.
Additionally, the catalog features an outlet section, where they showcase their sale and nearly gone merchandise, providing customers deep savings on some of their favorite wares.
Does Sundance Catalog Have An Outlet?
Yes! The Sundance Catalog has an outlet both online and at a specific Salt Lake City location. The outlet provides an opportunity for customers to find amazing deals on their favorite clothes, jewelry, decor, and gifts. On the Sundance Catalog site, the outlet consists of four categories:
Almost Gone
New Arrivals
Recent Markdowns
$30 & Under
Customers will find deep discounts on a wide variety of quality merchandise at the outlet, making the Sundance Catalog and store's incredible offerings even better!
What Is Sundance Catalog Known For?
The Sundance Catalog has a rich history of providing customers with high-quality wares and items from emerging artists that are stunning and unique. When you shop at Sundance, you can trust you are getting well-made and fashionable items. Customers enjoy shopping for the Sundance Catalog for jewelry, dresses, clothing, shoes and boots, furniture, and much more!
The Sundance Catalog offers gorgeous and eclectic jewelry to match any style. They feature handmade and statement pieces, as well as dainty and everyday items. There are many categories of jewelry to choose from, including:
Necklaces
Earrings
Bracelets
Rings
Watches
Charms
Accessories
Personalization
Jewelry Storage
Each piece of jewelry is made with the utmost care and is crafted to last the test of time!
The Sundance Catalog is the place to go for casual and relaxed dresses that make you look effortlessly chic. Whether you're searching for a maxi or mini dress and everything in between, Sundance has adorable and chic options sure to satisfy! Every dress is made from exquisite materials, making them feel as great as they look. For those shopping online, the Sundance Catalog features internet-exclusive dresses that you can't find in-store. No matter the season, the Sundance Catalog has gorgeous dresses that will make you feel incredible and look amazing.
The Sundance Catalog has clothing for men and women designed for comfort without sacrificing style. With Sundance, you can look and feel your best without spending hours trying to put your outfit together.
For men, Sundance offers everything you could ever need to dress your best with nine categories, including:
Shirts
T-Shirts & Henleys
Sweaters & Sweatshirts
Jackets & Coats
Pants, Short, & Jeans
Lounge Around
Footwear
Accessories & Bags
Watches & Jewelry
Each item is designed with men in mind to ensure the ultimate comfort and make you look your best.
For women, the Sundance Catalog has everything you could ever want to create stylish, fuss-free outfits. You will look relaxed and put-together while enjoying the all-day comfort each beautiful clothing piece delivers. Women's clothing categories include:
Dresses – Tops
Kimonos – Resort Wear
Swimwear – Pants & Shorts
Skirts – Sweaters
Jackets & Coats – Weekend Wear
Sleepwear – Petite Styles
Jeans Jumpsuits & Rompers
With sizes from x-small to 2x-large, the Sundance Catalog's inclusive women's clothing has something for everyone!
For those who love footwear, the Sundance Catalog's large inventory is sure to make you fall in love. This incredible catalog has a shoe or boot to match any style, made from the highest quality materials and crafted for superior comfort. Footwear categories include:
Shoes
Clogs
Boots
Sandals
Slippers
When you want to bring incredible and high-quality furniture pieces into your home, The Sundance Catalog has you covered. It's so much more than just clothing and jewelry; every piece of furniture is made to last, using sturdy materials that hold up to years of wear and tear. You won't find designs like these anywhere else, making Sundance's furniture offerings the perfect choice for those seeking to make their home one-of-a-kind. Don't settle for filling your home with boring cookie-cutter furniture; now, you can make your home feel rustic yet comfortable by purchasing your furniture from the trust Sundance brand. Furniture categories include:
Beds – Nightstands & Dressers
Chairs & Ottomans – Benches
Sofas & Loveseats – Outdoor
Occasional Tables – Consoles & Sideboards
Cabinets, Shelves, & Desks – Dining Tables & Islands
Dining Chairs & Stools – Bar & Game Tables
One-Of-A-Kind
Best Alternatives To Sundance Catalog
If you love the look of the incredible merchandise featured in the Sundance Catalog but are seeking an alternative, there are a few excellent options available. Although these stores aren't exact dupes, they offer similar style merchandise.
Sundance Catalog Knockoffs And Similar Stores
The Peruvian Connection Catalog features clothing that is perfect for your next vacation. Each of the Peruvian Connection Catalogs' artisanal collections features their Pima signature cotton and alpaca knitwears that are insanely comfortable and fashionable. With styles that are light and airy and make perfect resort wear, you will feel like you're heading to a beachside getaway every time you put them on. When you shop the Peruvian Connection Catalog, you'll find:
Sweaters
Dresses
Tees & Tops
Skirts & Pants
Coats & Jackets
Jewelry & Accessories
Luxe Home
J.Jill offers relaxed and stylish clothing made to make women feel and look beautiful. Their styles are perfect for everything from running errands to nights out on the town and everything in between. Offerings include:
Knit Tops & Tees – Pants & Jeans
Dresses – Shirts & Blouses
Sweaters – Jackets
Tunics – Skirts
Shorts – Activewear
Pajamas & Robes – Shoes & Accessories
For twenty-five years, Silpada has offered its customers distinctive fine, and statement jewelry crafted from the highest quality materials and made to shine. Its wide range of stylish pieces includes:
Anthropologie offers unique collections of clothing, shoes, home decor, and more featuring effortless bohemian style. Every piece is made to last using quality materials to create comfortable, and stylish options women adore. Whether you're searching for casual attire or formal wear, Anthropologie specializes in beautiful pieces that will make you feel incredible. Offerings include:
Dresses – Activewear
Getaway & Resort – Intimates & Lingerie
Jackets – Jeans
Jumpsuits – Kimonos
Loungewear – Pants
Jeans – Home
Fragrance – Furniture
Accessories – And More!
Sundance is so much more than a catalog; there are multiple stores spread across the United States where customers can shop. Included below is a listing of the current store locations.
Alamo Quarry Village
330 E. Basse Rd., San Antonio, TX 78209
Avalon
8170 Avalon Boulevard, Alpharetta, GA 30009
Bridgeport Village
7399 SW Bridgeport Road, Tigard, OR 97224
Deer Park Town Center
20530 N Rand Rd #326, Deer Park, IL 60010
Galleria Edina
3335 Galleria, Edina, MN 55435
Kenwood Towne Center
7875 Montgomery Rd., Cincinnati, OH 45236
Kierland Commons
15051 Kierland Blvd., Scottsdale, AZ. 85254
La Encantada
2905 East Skyline Drive, Tucson, AZ 85718
Leawood Town Center Plaza
4868 West 119th St., Leawood, Kansas 66209
The Mall at Green Hills
2126 Abbott Martin Road, Nashville, TN 37215
Mosaic District
2910 District Ave, Fairfax, VA 22031
NorthPark Center
8687 N Central Expressway, Dallas, TX 75225
Park Meadows Mall
8405 Park Meadows Center Dr., Lone Tree, CO 80124
El Paso Shopping District
73-425 El Paseo, Palm Desert, CA 92260
Southlake Town Square
331 Grand Ave. East, Southlake TX 76092
University Village
2643 N.E. University Village St., Seattle, WA 98105
The Village of Rochester Hills
240 North Adams Rd, Rochester Hills, MI 48309
97 Main Street, Westport
97 Main Street, Westport, CT 06880
Salt Lake City Outlet Store
2201 South Highland Dr., Salt Lake City, UT 84106
Interested in more free catalogs for fashion, toys, jewelry and home goods? Discover 100+ free catalogs here.
Discover more free catalogs in our ultimate guide here!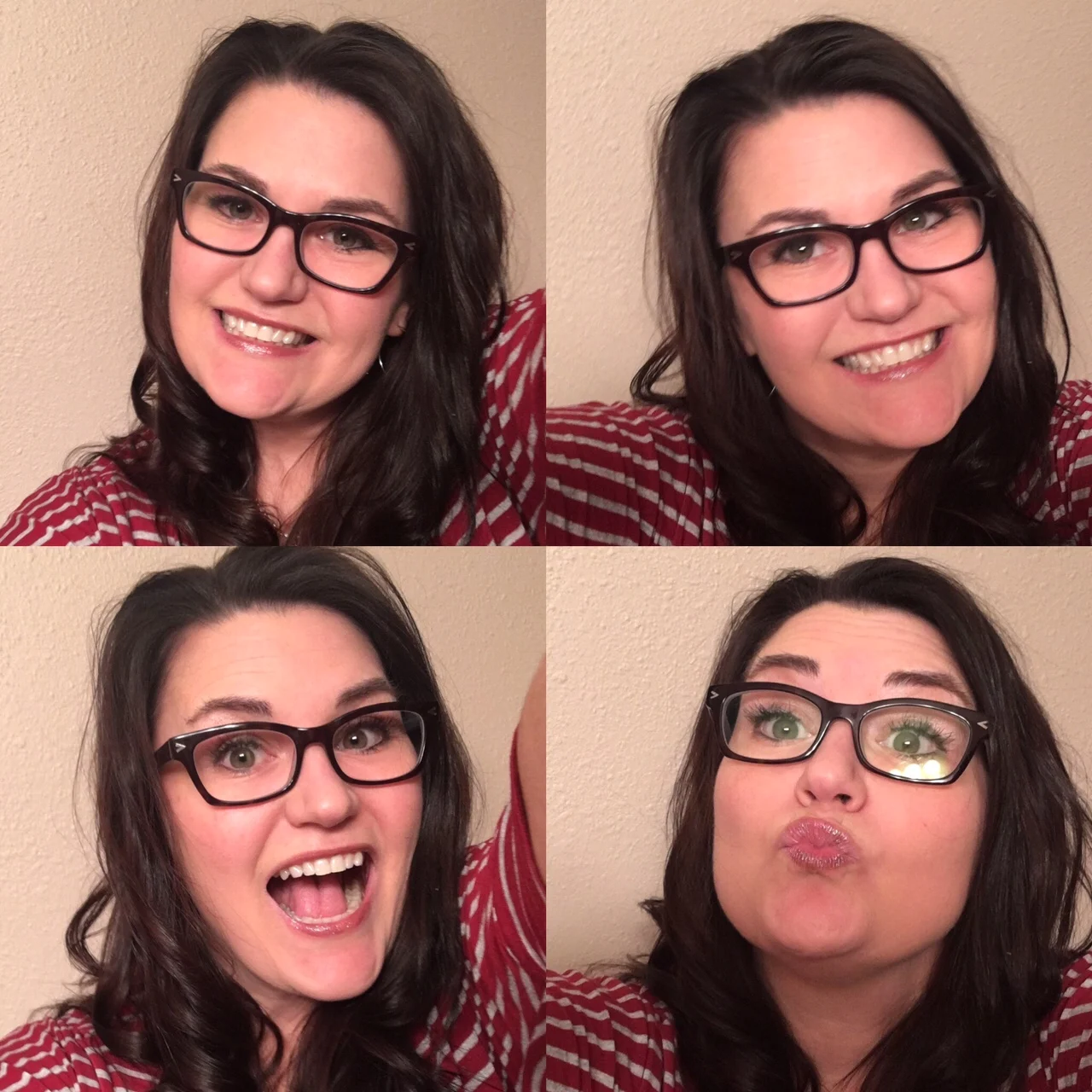 Kim is a long time blogger and shopping expert! She loves finding the bests deals and was an early adopter of Buy Now Pay Later. She is dedicated to teaching others how to safely use BNPL apps and services to purchase everything from clothing to shoes and home furnishings.