Disclosure: This post may contain affiliate links, meaning we get a commission if you decide to make a purchase through our links, at no cost to you. Please read our disclosure for more info.
You shop and get gas all the time, right? Why not get paid for it? Apps like GetUpside pay you to shop or get gas.
It's easy to use and is one of the best cashback shopping apps available today, especially for gas. If you have a smartphone, it's worth downloading and using to get cash back on those everyday purchases.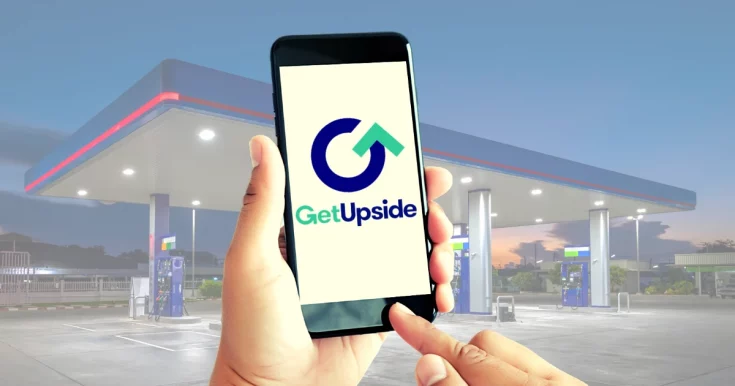 Right now Shopping Kim readers get an exclusive bonus just for signing up! Use code AFF20 for a one-time $0.20/gallon bonus on your first receipt!
Don't worry about not finding a qualifying gas station location, Getupside has the largest fuel network in the country and is totally free to use!
But is the GetUpside app legit? Find out in my review.
What is GetUpside?
GetUpside pays you cashback on everyday purchases. It started as strictly a GetUpside gas app, but today they pay you cashback for purchases from retail stores and restaurants too. The best part is you get real cash, not points or coupons to redeem.
It's easy to use and earn cashback and you can cash out your balance at any time – there's no minimum you must reach or specific timelines to follow.
It might seem strange that GetUpside would pay you to shop or get gas, but it's an advertising tool. By encouraging consumers to download the app and shop at local stores, restaurants, and gas stations, they bring those companies more business. Those businesses pay GetUpside for the advertising/business and GetUpside shares it with the people who use it.
It's the best cashback app to get money back on the things you need (like gas) so you have more money to spend on the things you love.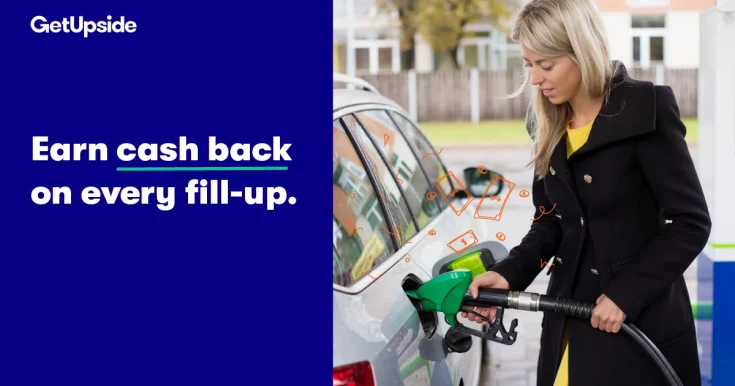 Where can I get Cash Back with the GetUpside App?
The GetUpside app pays you cash back at many gas stations, grocery stores, convenience stores, and in some areas, restaurants too.
GetUpside advertises up to 25¢/gal back on gas, but in most areas, the average is around 5¢/gal. The prices do change throughout the day, so it always pays to check back or to check gas stations in your area – sometimes driving a few blocks more can get you more cash back.
You can also earn up to 30% cashback on groceries and 22% cashback at convenience stores. The amount you earn varies by area and these options aren't available in all areas yet. You can also earn up to 45% cashback at restaurants in select areas, however, they are expanding this option fast.
Always check the app before you go somewhere to shop or get gas. If you allow the app to use your location while you're out, it will automatically pull up deals near you, helping you decide where to spend your money.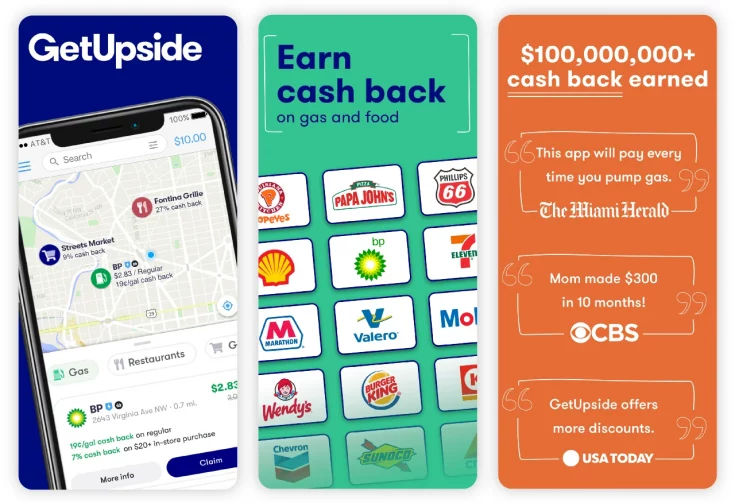 How Does the GetUpside Gas App Work?
To use the GetUpside gas app, download it from the iTunes or Google Play store and allow it to use your location while you're using the app. Link your debit or credit card to the app and make sure it's the one you use for most purchases. You can also link multiple cards.
To use the app, follow these steps:
Open the app before you make a purchase somewhere including gas stations, restaurants, grocery, and convenience stores
Claim the offer if there is an offer available where you're spending money
You may have to 'check in' at the business you're patronizing but if that's not available, it will tell you to upload your receipt after your purchase
Choose the card you're using for the purchase
Complete the sale
Upload the receipt (if required)
The cash will show up in your account within a couple of days and you'll receive an email confirmation of the receipt
You can cash out your balance at any time and receive it as cash via PayPal, or an e-gift card to your favorite retailers and restaurants including Amazon, Starbucks, Dunkin' Donuts, Kohls, Target, Nike, and more.
Why is GetUpside the Best Cashback App?
We realize there are many cashback apps to choose from, but GetUpside is the best cashback app for many reasons including:
Frequent users earn an average of $148.04 a year using the app
GetUpside pays 3x more cashback than any other app, especially for groceries
GetUpside is available at big-name stores and gas stations as well as small, local business
You don't have to worry about converting points to cash or gift cards
You can use GetUpside alongside any other loyalty programs or reward programs to 'double dip.'
Check it this amazing news story of a GetUpside user who made $900 back using the app for during his daily gas fill-up!
How to Earn Even More with the GetUpside Referral Program
GetUpside relies on referrals, so they pay you to refer friends and family to the program. It's easy to refer friends and family, here's how:
Open the GetUpside gas app
Go to menu
Select 'free gas'
Click the orange 'share your personal referral code' button
Share with friends and family
Each time you share your code and they use it, you'll earn two types of bonuses:
First-purchase bonus – This is a bonus GetUpside pays you for referring someone to the program. The amount changes often, but you'll get a lump sum bonus once your referral makes a purchase of at least $10 using the GetUpside app
Earn 1¢/gal for every gallon of gas your referral buys PLUS every gallon of gas your anyone your referral refers to the app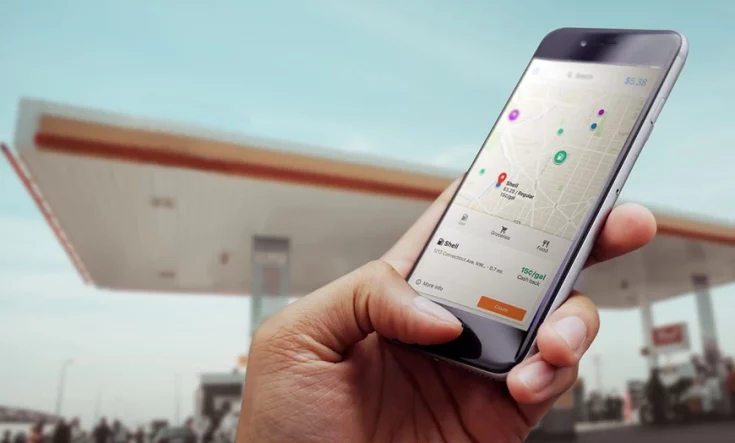 Final Thoughts
The GetUpside gas app is a great way to make money doing what you normally do – shop and get gas, and yes it is totally legit and safe to use!
It takes only a few seconds to check the app before you shop or buy gas and it can reward you with cashback. If you shop or get gas where you can 'check in' that's all you have to do. If you can't, it takes only a few seconds to upload your receipt and get the credit.
Some grocery stores pay as much as 10% – 30% cashback, up to $10 usually. That's like $10 off your groceries each time you shop!
It's the easiest app and the best way to let your savings accumulate whether you take the cash or buy yourself something nice with a gift card you receive for your time.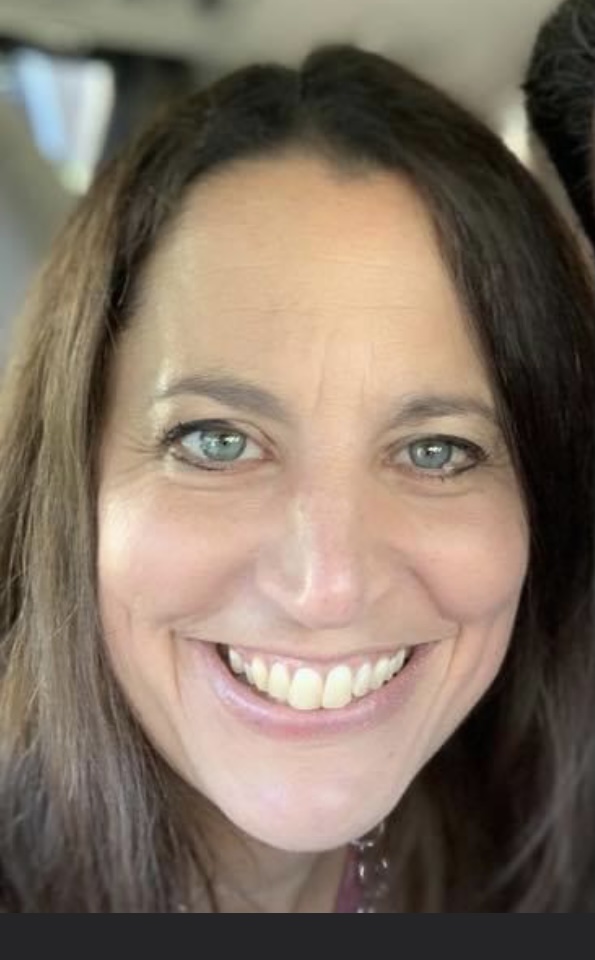 Kim is a personal finance expert with a Bachelor's degree in Finance from the University of Illinois at Chicago. Kim enjoys helping people take charge of their personal finances and has been doing so with her freelance writing for 15 years. She loves helping people break down difficult personal finance topics, helping them make smart financial decisions that make them feel empowered.