Disclosure: This post may contain affiliate links, meaning we get a commission if you decide to make a purchase through our links, at no cost to you. Please read our disclosure for more info.
Got a pile of books lying around the house that you wish you could turn into cash? We have all been there from old college textbooks to book club of the month books and kids books that your children no longer read. Now it has never been easier to sell books for cash online.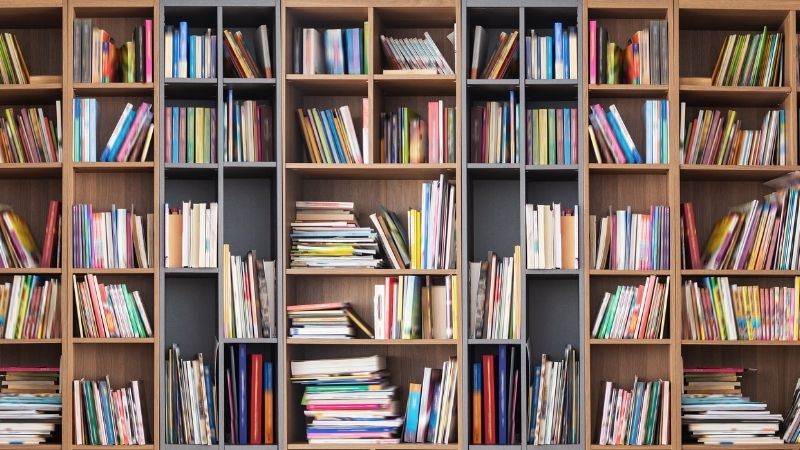 I was extremely happy to find over 25 websites online that buy books for cash. You simply enter the ISBN number of each book. If they are accepting your book, they will give you an instant price quote. Print a free postage paid label (so you never have to pay for the postage). Send in the book(s) and get paid cash! I have personally used all of the following websites to sell books for cash (as each one accepts different books, or one may offer a higher payout than the other):
How Can I Get Rid of Old Books for Cash?
Here is a list of 26 sites where you can sell those old books for cash!
My Story: How I Sell Books for Cash
When I moved into my new house four years ago, many totes ended up in a basement storage room. I recently found six totes full of just books (most of them were free books I've acquired), and I wanted to sell books for cash! I figured since they haven't been read (or even thought of) in four years that I could get rid of them. I know that books don't sell well at garage sales, so I originally planned to sell them all on Half.com. But the problem with that is they may not sell so you are stuck at storing (and remembering where they are) when and if they do sell.
Tips to Sell Books for Cash On Amazon
1. Make A Spreadsheet with ISBN codes
I would suggest (I wish I would have done this first) to make a spreadsheet or even just a list in Notepad of all the ISBN numbers of the books you want to sell. That way you can just copy and paste the list into each of the different websites for quotes on which books each will buy.
*The books that were not accepted at any of the places above, I did list on ebay.com (formerly Half.com) and Amazon.com and my daughter, Tatym has been alphabetizing them for me as seen above. I set my price to be the lowest for a better chance of selling, and we have sold an average of three to four every day so far.
I have even listed groups of children's books on eBay.com, such as all Pokemon, Barbie, Barney, etc. with good success. There is no charge to list your items if the starting price is under $1. So I start my auction listings out at 99¢!
2. Save Padded Mailer Envelopes
I have been saving all of the padded mailers and small boxes I receive in the mail (from free samples and such) to reuse for packing the books I sell and mail out. I print my shipping labels (with postage) directly on half sheet shipping labels which makes it fast and easy.
3. Choose the best USPS Mail Tier
Tip – if the book is lightweight, it may be cheaper to send it First Class instead of using the Media Mail rate (plus your recipient will receive it faster)!
Anyone have any additional resources for selling books online for cash?