Disclosure: This post may contain affiliate links, meaning we get a commission if you decide to make a purchase through our links, at no cost to you. Please read our disclosure for more info.
AUGUST BIRTHDAY GIFTS FOR BOTH HIM & HER
Do you have a loved one with a summer birthday in August? Maybe you have a friend or co-worker you want to get something for?
If you have August birthdays to shop for, we've got you covered! Check out our top gift picks for both him and her. For her, we love the idea of a glam august birthday gift. Something like a luxurious spa day or afternoon tea would be perfect.
Alternatively, if she's more of a homebody, a cozy cashmere blanket or scented candles would make a lovely present. As for him, an august birthday gift could be something practical like a nice watch or stylish leather wallet. Or, if he's the adventurous type, how about tickets to a sports game or a weekend camping trip?
Whatever you choose, we're sure they'll love it!
What sign is an August Birthday?
August born are either a Leo (July 23 – August 22) or Virgo (August 23 – September 22).
Their birthstone is the translucent light green Peridot, and their birth flowers are the gladiolus and poppy, both symbolize remembrance.
If you were born between July 23 and August 22, your zodiac sign is Leo.
Leo zodiac sign people are known for their fiery personalities and their powerful presence. Leos are known to be ambitious, confident, and generous. They also have a strong sense of pride, and you're not afraid to go after what they want. leo zodiac sign people are natural leaders, and they're usually the ones in charge.
That's because Leos are born to be in the spotlight. They're magnetic and exciting, and they always seem to know just what to say. leo zodiac sign people are also natural born optimists.
If they were born between August 23 and September 22, the zodiac sign is Virgo.
People born under the Virgo sign are often thought of as being shy and introverted. However, Virgos are actually very loyal and hardworking people. They are often perfectionists, and their attention to detail can be both a strength and a weakness. Virgos are usually good at problem solving and have a strong sense of intuition. They are also natural healers and have a deep need to help others.
Unique August gift idea for her
Brilliant Earth has all sorts of beautiful gifts for her. Their zodiac stone collections are not only gorgeous but also come in a range of different prices allowing you to pick out something that works for your budget and is exactly what you want to give your August friend.
With everything from rings necklaces, earrings, bracelets, you'll be sure to find exactly what you're looking for on their website.
You can even find items that are engravable and filter by price to find something that fits your budget. You could also look at Kendra Scott jewelry and make them something personalized.
An even more price friendly option is getting your friend a Zodiac inspired gift.
Silpada is our pick because they make stunning jewelry at an affordable price, and you can find something that your friend will love.
With high quality metal and designs, you surely won't be disappointed by anything you order. You get to pick out the Zodiac sign and pick out the design, and people love things that are customizable. Their Leo and Virgo designs are especially beautiful, and the options are endless like this stunning constellation necklace.
A less common Zodiac inspired option is getting your Leo and Virgo friends a plant that matches their star sign.
Plants.com has a wonderful guide on picking a plant for your friends or family's Zodiac sign. We especially love the range of prices and options, and for a personal touch, you can write a note on why the plant was picked for their specific Zodiac – August brings us tall Palms and hanging Kokedama. Virgos are known for simpler, calmer plants like the Ficus Bonsai and ZZ plant.
In the realm of custom and craft gifts, Etsy has a wonderful collection of birth flower necklaces. Getting your friend something custom or even just custom to their birth month and flower it is so thoughtful and is something that they will treasure forever.
We love Etsy because Etsy is like going to a really nice custom craft market. You can trace your friend or family's gift back to a specific person, and we think that's beautiful.
Now, with your summer birthday friend being such a good friend and so giving to others, maybe they'll love a subscription service that's all about them!
This makeup subscription box is such a great gift because it is just the gift that keeps on giving. You can select the number of months you want to gift, and then offer them a subscription afterwards, but receiving a gift of new products of makeup to try every month is so much fun and will remind them each month how much you care.
Maybe your August gift recipient is health conscious, vegan, or dairy free.
Spending money each month on special nut milk is an expense that maybe you can help with. Getting them their own nut milk machine can save them from hours of soaking nuts, straining the milk after it's made, worrying about ratios of water to nuts, this is truly the gift to end all gifts for the right recipient!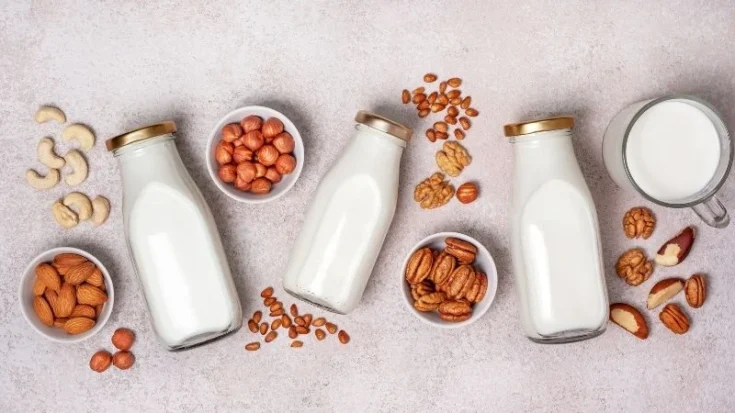 Just because someone is getting older doesn't mean they need to grow up!
For the Disney fan, Kate Spade makes a beautiful collection of purses and wallets with a Disney theme. Your Disney loving family member or friend will absolutely love a Disney themed bag. With plenty to choose from, whether it's in their everyday life or taking it on their next Disney vacation your friend will love a special bag to show off their favorite character and personality.
August Gifts for Him:
For your surfer friends! If he loves the beach or surfing or anything to do with the water, a beach inspired T-shirt or hoodie from Surfside Supply is the gift for him. Especially with an August birthday, summer is in full swing, and he will get plenty of wear out of this special T-shirt or hoodie.
For fresh fully grown, potted plants delivered right to your door, a houseplant from Bloomscape is the option for him. Maybe he just moved, purchased a new home, or simply needs to learn to be a little bit more domestic, a potted plant is a perfect gift for anyone. Not to mention, Bloomscape is having a spring sale right now so it's the perfect time to make your purchase.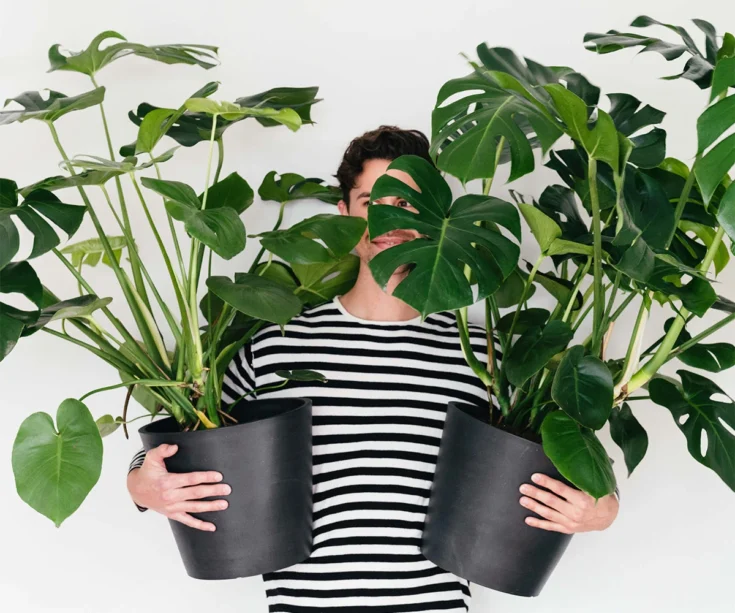 Cool Shoes from Hey Dude
Maybe your friend loves shoes, then checkout the new Wally from Hey Dude that everyone is talking about!
Comfortable, stylish and available in tons of colors and patterns these will become his new favorite shoes.
It's the guys version of a makeup box! This subscription box is the perfect gift for your Star Wars nerd or sci-fi fan. Another thing to remind them that you're thinking of them every month you've subscribed for, my geek box is a great idea for a gift because recurring gifts are so thoughtful and fun to receive.
My Geek Box has established itself as a leading player of subscription boxes. Each month customers receive a different themed box full of a various merchandise and geek gear, including a T-shirt.
Birthday Gift Guides for Him & Her by Month