Disclosure: This post may contain affiliate links, meaning we get a commission if you decide to make a purchase through our links, at no cost to you. Please read our disclosure for more info.
July birthdays are an exciting time to have a birthday right in the middle of the swing of the summer! Between the patriotic holiday, the bustling events of the summer, and any vacations you might have, July is an exciting time for everyone.
If a loved one or someone you know has a birthday, there are tons of opportunities to buy them an individual and exciting gift.
Summertime gives way to really fun gift ideas, gifts that follow the Zodiac, jewelry inspired gifts, experience gifts, and many more ideas that wouldn't be available at any other time of the year. We're going to look at several different gift options to take care of all of your July birthdays this year!
July Birthday Gifts for Her
July birthday gifts for her are so fun because the birthstone and birth flower are so pretty for this month. The summer colors and hues are going to be the perfect gift for the girls with a July birthday.
July Birthstone Jewelry
First, we're going to look at birthstone jewelry. The birthstone of July is the Ruby which is perfect for both summer and for the 4th of July. with a wide range of styles and prices, you'll be able to find whatever birthday gift fits your loved one's style and your budget. On the Brilliant Earth website, you'll find every combination imaginable, gold, silver, more pricey, more inexpensive, all in a beautiful quality that you'll be excited to gift with stunning different variations of rubies, you're going to be sure to find the perfect combination.
Make sure to check out the jewelry from Brilliant Earth for your July birthdays (and every birthday month, they have everything categorized and easy to find) to see all of your options and pick out something gorgeous.

Zodiac Sign Gifts
The Zodiac signs for July are Cancer and Leo. (Cancer birthdays fall within June 21st – July 22nd and Leo Birthdays are between July 23rd and August 22nd)
Journals
The first thing we're going to look at are the absolutely beautiful zodiac journals from Soothi.
These are leather-bound and embossed journals for you to give to your July friends and give them a space to write things down, start journaling, or have on their desk to take notes. An ornamental piece in the way that it looks but useful in its utility, this is the perfect gift for your July birthday friend who's on the go and taking notes.
At an affordable price point, this gift is the perfect mix of thoughtful and practical while also being something that your friend and loved one might not think to get for themselves.

House Plants
The next suggestion we will give you is to look at the Zodiac plants from plants.com.
Plants.com is always a great place to go for flowers and foliage for any occasion, but especially when you're looking for a Zodiac monthly birthday, plants.com has a wonderful selection of everything you'll need from birth flowers to greenery, you can find it here.
They have a huge array of options with a ranging budget, so you'll be sure to find exactly what you're looking for for exactly what you're trying to spend. Flowers and plants are a great gift because they are more on the unexpected side, and your friend or a loved one can also keep these items long past when they receive them.
When you log on to the website, you'll be able to see the different categories of Zodiac signs that you can choose from, and when you go into the Cancer and Leo sections, you'll find many beautiful options for long term plants for the recipient to keep. Our pick the succulent terrariums!

Birth Flower Inspired Gifts
Sticking with the theme of plants and flowers, another suggestion we make is to look at getting July birth flower inspired gifts. The July birth flower is the Larkspur and the Water Lily.
These are two beautiful flowers and either way you won't go wrong with what you choose. For your July birthday recipient, you can pick out different personalized flower themed gifts on the site Personalization Mall or Etsy. You can look at candles, pillows, wall art, and gardening decor. There are so many different options either involving the July flowers or with the July flowers on them, you won't go wrong with whatever you pick!

Another thing to look at is the gift shop Uncommon Goods for any of your birth flower needs that involve glassware, tea towels, jewelry, and more. Uncommon Goods has a wide array of options and budget ranges that there is sure to be something that will fit your needs. The great thing about birth flower gifts is that they can go with any kind of decor, so no matter how your friend or loved one decorates, they will be able to work in a birth flower accent piece.

Experience Gifts
Sometimes the best gift is a gift that you can keep as a memory in your head forever! Especially surrounding the 4th of July, experience gifts from StubHub are a fantastic bet to get your July birthday recipient.
Whether you get them two tickets to spend however they'd like, or maybe you get them a ticket to experience this special event with you, either way you're buying them something that they'll be able to hold onto forever.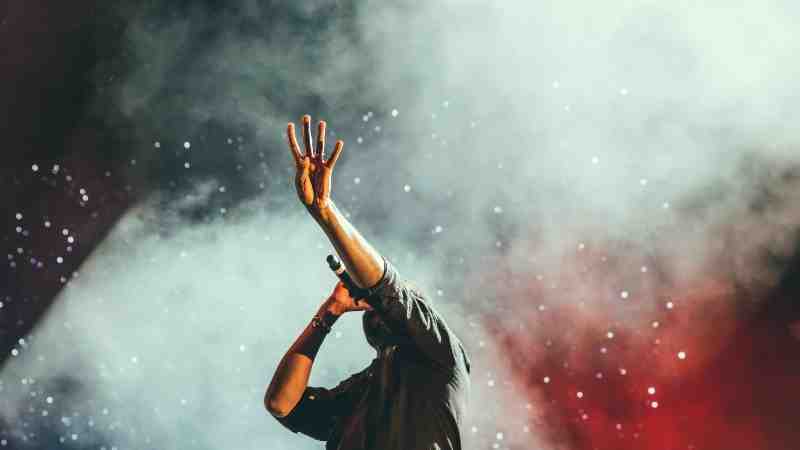 Maybe a summer concert with their favorite musician or band? Or a night out to see fireworks for the 4th of July! Depending on your location and budget, the options are truly endless.

For Your Beauty Friend
Kinder beauty has a wonderful subscription box that is based in the concept that clean beauty products are going to be best. If your friend is conscious about what they put on their body or is looking for new products to try out, a beauty box might be the best option for a monthly reminder of how much you care.


July Birthday Gifts for Him
Personalized Cup
If you're looking for great July birthday gifts for him, look no further than getting him a monogrammed or personalized Yeti cup.
If you follow this link, you'll also be able to find other gear from Yeti that you're able to personalize if you give it enough lead time. When we say personalized, we mean both with initials or their favorite sports team. This is the perfect gift for the sports fan whether they're on a boat, at the tailgate, or hosting a backyard barbecue for the big game, you will find plenty of options to make your sports fans day.
3-D Card
If you're looking to send something sweet and simple, consider sending him a LovePop 3D card. You can find a card that matches any interest from cars, to fishing, to Star Wars. He's going to love that you were thoughtful enough to order a special card for his specific interest, and the 3D aspect is so impressive!
Backyard Grilling Gifts
For the backyard chef, these grilling tools and accessories will certainly get used throughout the entire rest of the summer! No guy can have enough grilling tools or items, so be sure to check out all of the things you can get in the link below.
This grilling tools gift will also be the best combination with a steak delivery subscription from Mr. steak. For the grilling extraordinaire, you will find many different cuts and combinations that you can have delivered to his door on a subscription basis. While this is a great gift for him, you might also notice that if you go over for dinner, this is also a great gift for yourself when they cook for you!
As you can see, there are plenty of great, festive, summer options for your July birthday. Take a look at all the links, you'll be able to find the perfect gift for your friend or loved one!
Birthday Gift Guides for Him & Her by Month