My daughter, Tatym, seen above wearing her new glasses*, once again donated 10 inches of her hair to Locks of Love. Both her and I donated our hair three years ago.
Locks of Love is a public non-profit organization that provides hairpieces to financially disadvantaged children in the United States and Canada under age 21 suffering from long-term medical hair loss.
Tatym had her hair cut at Great Clips, a salon that offers free haircuts ($12 value) for those donating to Locks of Love (we still tipped the hair stylist). With over 2,800 salons, you should be able to locate a salon near you. Or simply look for the following decal sticker in the salon window.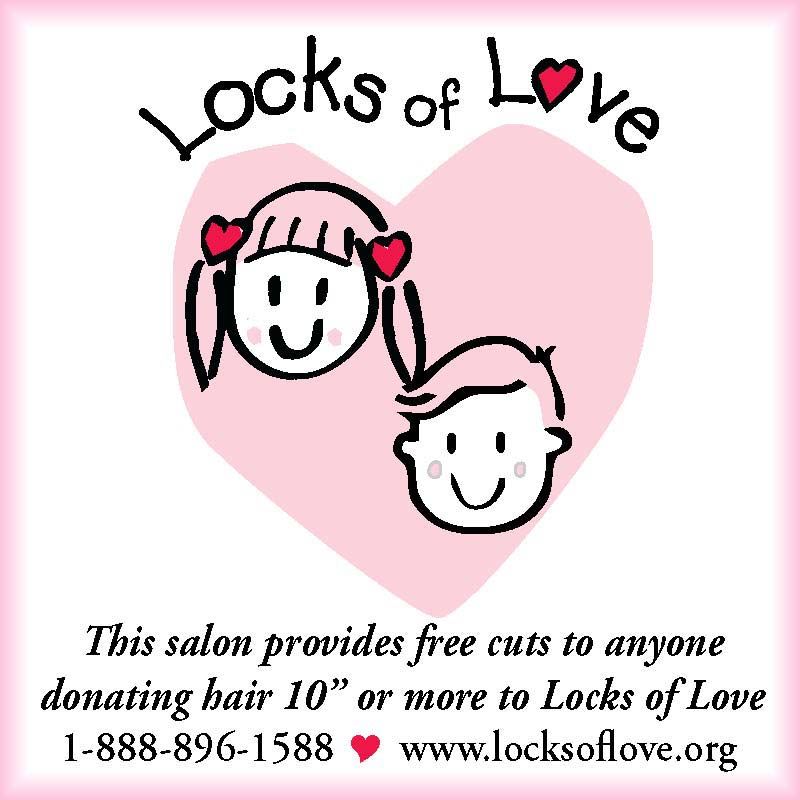 * Tatym is super excited to get contacts. Then she can wear sunglasses! I think we need to invest in wholesale sunglasses since I can never seem to find a pair around here!