Disclosure: This post may contain affiliate links, meaning we get a commission if you decide to make a purchase through our links, at no cost to you. Please read our disclosure for more info.
"Buy now, pay later – the future of shopping!" As the famous saying goes, Walmart, our favorite retail destination, has mastered the art of catering to our needs by offering a wide range of products at affordable prices. But did you know they're also revolutionizing the way we buy now pay later, for our purchases?
Enter the world of buy now, pay later (BNPL) – a super-convenient payment method that's taking the shopping experience to a whole new level. In this comprehensive guide, we're going to explore Walmart's BNPL options and how they work, so you can shop with ease and confidence. Buckle up, and let's dive into the world of flexible payment options!
1. Walmart's Affirm Partnership
Meet Affirm, the cool kid on the block when it comes to BNPL services. They've teamed up with Walmart to offer you flexible and transparent financing options for your purchases, including interest payments. Sounds exciting, right?
So, how does it work? When you shop at Walmart, either in-store or online, Affirm lets you spread out your payments over a period of 3 to 9 months, making it much easier on your wallet. And the best part? Walmart accepts Affirm's interest-free financing on your purchase, provided you qualify and make your monthly payments on time. Say goodbye to those pesky hidden fees and high-interest rates!
But wait, there's more! Affirm is known for its user-friendly experience and exceptional customer reviews. They make the whole process a breeze by clearly stating the terms of your payment plan upfront. You'll never be caught off guard by late fees or other unexpected charges.
However, no service is perfect. Some users might find that their credit score takes a hit if they fail to make timely payments. Moreover, not all products at Walmart may be eligible for Affirm financing, so make sure to double-check before you splurge.
Overall, Walmart's partnership with Affirm is a game-changer, offering a fresh and exciting way to shop without breaking the bank. So go on, give it a try, and see for yourself why so many shoppers are raving about it!
2. Walmart Credit Card
Say hello to the new version of the Walmart Credit Card, another fantastic option for those who love to shop at Walmart and want some extra perks. This handy little card is your ticket to exclusive financing offers and other awesome benefits.
How does it work, you ask? Well, when you use the Walmart Credit Card for your purchases, you can access special financing offers that let you buy now and pay later. These offers are subject to credit approval and may vary, so it's essential to stay in the loop on the latest deals.
Now, let's talk about the pros and cons. The advantages of using a Walmart Credit Card include the ability to make your purchases immediately without worrying about upfront costs. Plus, you can enjoy perks like cashback rewards and potential interest-free financing on eligible purchases.
However, there's always a flip side. Some users may find that the interest rate on the card is higher than most credit cards if you don't pay off the balance in time. And, while the card may not have annual fees, late fees or other hidden charges can still apply if you're not careful with your payments.
What about user experience and reviews? Many cardholders appreciate the convenience and special offers that come with the Walmart Credit Card. But it's important to remember that everyone's experience is unique, so make sure to do your homework and read up on other users' experiences to get a better idea of what to expect.
In a nutshell, the Walmart Credit Card is another fantastic way to take advantage of flexible payment options while shopping at your favorite retail destination. Just make sure to manage your payments wisely, and you'll be on your way to a more rewarding shopping experience!
3. Layaway Plans at Walmart
Alright, folks, let's take a trip down memory lane and revisit the classic layaway plans at Walmart. These nifty payment plans have been around for ages, but they're still a fantastic way to snag your favorite items without emptying your pockets in one go.
So how do Walmart's layaway plans work? During specific periods (usually around the holidays), you can head to a Walmart store, pick out eligible items, and set up a payment plan. You'll typically make a small down payment, and then pay off the total amount in installments over a set period. Once you've made your final payment, the item is all yours!
Now let's weigh the pros and cons. On the plus side, layaway plans make it easy to budget for big-ticket items without the pressure of immediate payments. Plus, they don't require credit checks or involve interest, which can be a huge relief for some shoppers.
But, of course, there are some downsides. Layaway plans are only available in-store and during specific periods, so they may not be as flexible as other BNPL options. Additionally, if you change your mind or fail to complete your payments, you may be subject to cancellation fees.
As for user experience and reviews, many shoppers appreciate the simplicity of Walmart's layaway plans and the opportunity to avoid using most credit cards with checks and interest. However, others might find the limited availability and in-store-only nature of the plans a bit inconvenient.
To sum it up, Walmart's layaway plans are an excellent throwback to simpler times, offering a no-nonsense approach to spreading out payments for your favorite purchases. So if you're up for a trip to the store and some old-school budgeting, this might be the perfect option for you!
4. Walmart+ Membership Benefits
Introducing Walmart+, the membership program that brings a whole new world of perks and privileges to your fingertips, including some potential payment flexibility for your Walmart purchases.
How does Walmart+ work, exactly? By signing up for a membership, you unlock additional benefits like free shipping, discounts on fuel, and access to exclusive deals. But that's not all! Walmart+ members may also enjoy payment flexibility on certain categories of purchases, making shopping even more convenient and budget-friendly.
Time for the pros and cons! With Walmart+, you get more than just flexible payment options. The membership comes with a whole suite of benefits that can save you time and money. Plus, with the potential for exclusive financing offers, you could find yourself scoring some sweet deals.
However, it's not all sunshine and rainbows. The Walmart+ membership comes with an annual fee, which may not be worth it for everyone. Additionally, flexible payment options may be limited to specific items and deals, so it's crucial to stay informed about the latest offers.
When it comes to user experience and reviews, many Walmart+ members rave about the convenience and value they get from their membership. However, some shoppers may find the annual fee to be a drawback, especially if they don't take full advantage of the perks.
In conclusion, Walmart+ is a fantastic way to enhance your shopping experience and potentially unlock more flexible payment options. Just make sure to weigh the cost of membership against the benefits to determine if it's the right choice for you. Happy shopping!
5. Tips for Using Walmart's Buy Now, Pay Later Options
Navigating the world of flexible payment options at Walmart can be both exciting and overwhelming. But fear not, we've got you covered! Here are some handy tips to help you make the most of Walmart's buy now, pay later services.
1. Understand your options
With so many BNPL plans, programs and services available, it's essential to know what's on offer. Take the time to research Affirm, Walmart Credit Card, layaway plans, and Walmart+ membership benefits to choose the best option for your needs.
2. Check eligibility
Not all items or categories may qualify for certain BNPL options. Always double-check the eligibility of your desired purchase before committing to a specific payment plan.
3. Keep track of monthly payments
To avoid late fees or potential damage to your credit score, ensure you're making your monthly payments on time. Set reminders or use budgeting tools to help you stay on track.
4. Stay informed about new offers
Walmart is continually updating its services and rolling out new versions of payment plans. Stay in the loop by subscribing to newsletters or following Walmart on social media to snag the best deals.
5. Shop wisely at the store and online
Whether you're browsing through the aisles or adding items to your online shopping cart, always remember to choose your payment method at checkout carefully. Select the BNPL option that works best for you and your budget.
6. Be mindful of the total cost
While BNPL options can make shopping more manageable, it's crucial to understand the total amount you'll be paying over time, including interest (if applicable). This will help you make well-informed decisions and avoid unpleasant surprises down the road.
Armed with these tips, you're all set to make the most of Walmart's buy now, pay later options. Shop with confidence and enjoy the flexibility that these payment plans bring to your retail experience. Happy shopping!
Things to Consider When Choosing a Walmart Buy Now, Pay Later Option:
Ready to dive into Walmart's buy now, pay later universe? Hold your horses! Before you embark on this flexible payment journey, let's explore the key factors to consider when choosing the perfect option for your shopping needs. Keep reading for some expert advice on making savvy decisions.
Interest rates and fees
Don't let hidden fees or high-interest rates catch you off guard. Before choosing a BNPL option, make sure you understand the total cost of your purchase, including any other interest rate, charges, annual fees, or late fees. This will help you make an informed decision and avoid any unpleasant surprises.
Repayment terms
Consider the monthly payments and the duration of the payment plan. Look for options that offer a comfortable repayment schedule, allowing you to spread out your payments without straining your budget. Remember that, unlike others, each BNPL service may have different terms, so choose one that aligns with your financial goals.
Eligibility criteria
Not all BNPL options may be available for every item, purchase category, or customer. It's essential to review the eligibility requirements for each payment plan, like credit checks or specific purchase amounts. This will help you find a suitable option that caters to your needs and preferences.
Customer service
A great shopping experience doesn't end at checkout! Opt for BNPL services with stellar customer support, like Affirm or Walmart+, to ensure you have a smooth and hassle-free journey. Reading user reviews or asking friends for recommendations can help you gauge the quality of a service's customer care.
Can I Use Klarna at Walmart?
Unfortunately, at the moment, Walmart does not accept Klarna as a payment option. However, Walmart offers a variety of other buy now, pay later options like Affirm, the Walmart Credit Card, and layaway plans, which provide flexibility and convenience for your shopping needs.
Can you use Afterpay at Walmart?
Unfortunately Walmart does not accept Afterpay as a payment option. But here's our list of Online Stores that accept Afterpay.
Can I use Zip at Walmart?
Walmart does not accept Zip as a payment option.
By keeping these factors in mind, you'll be well-equipped to choose the best Walmart buy now, pay later option for your shopping spree.
Conclusion:
In conclusion, the retail giant Walmart offers a plethora of flexible BNPL options, making shopping a breeze for everyone. From the transparent and adaptable Affirm partnership to the exclusive perks of the Walmart Credit Card and Walmart+ membership, there's a payment plan to suit every shopper's needs. And let's not forget the good old layaway plans for those who enjoy a touch of nostalgia!
The secret to finding the perfect BNPL option lies in understanding your financial needs and preferences. Take the time to research each option and weigh the pros and cons before making a decision. Remember, there's no one-size-fits-all solution, so choose what works best for you.
So go ahead, embrace the world of Walmart's flexible payment options, and make your shopping experience more convenient than ever before. Happy shopping, and may the best BNPL option win!
Looking for catalogs from stores that offer Buy Now Pay Later options? Check out our Top 10 Buy Now Pay Later Catalogs.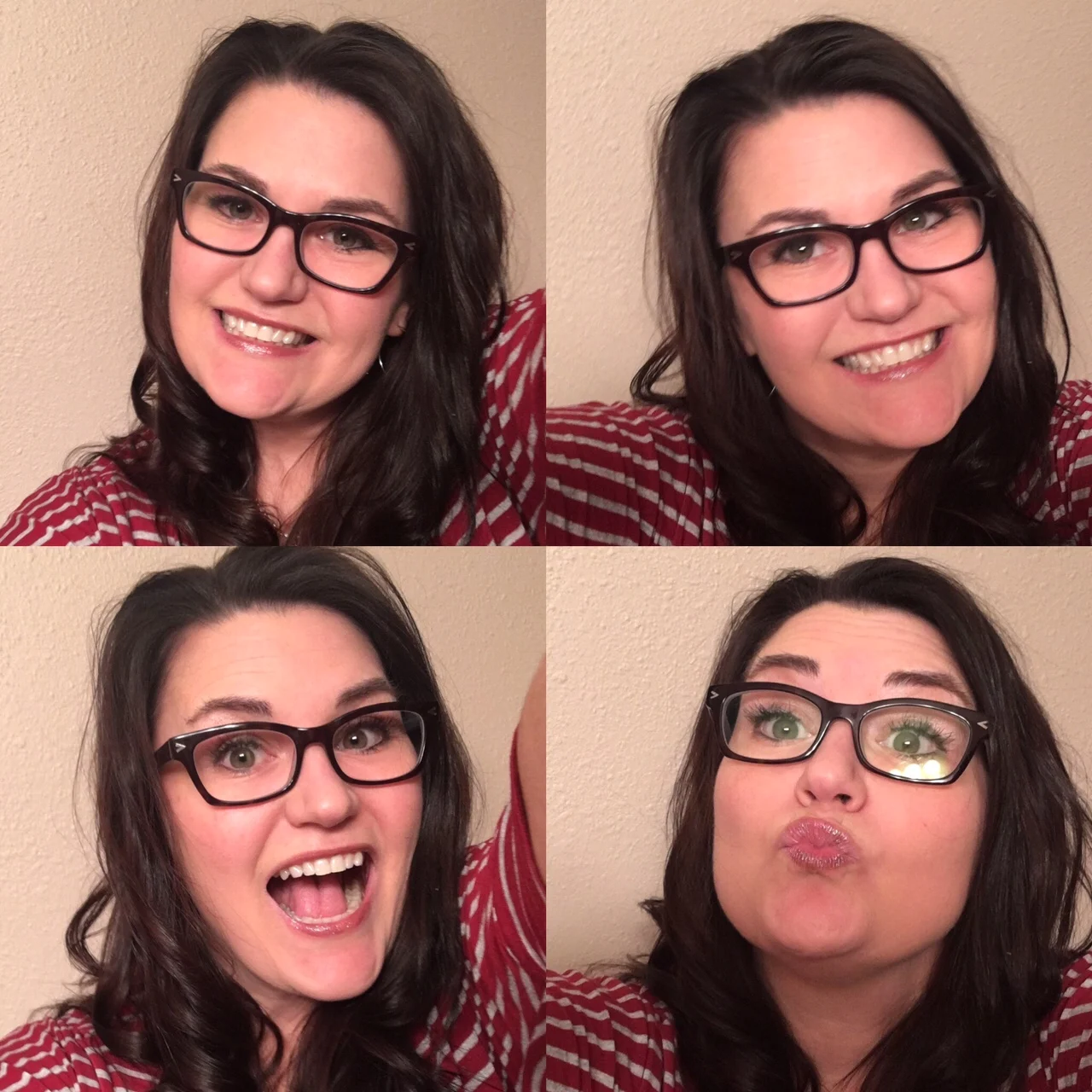 Kim is a long time blogger and shopping expert! She loves finding the bests deals and was an early adopter of Buy Now Pay Later. She is dedicated to teaching others how to safely use BNPL apps and services to purchase everything from clothing to shoes and home furnishings.