Disclosure: This post may contain affiliate links, meaning we get a commission if you decide to make a purchase through our links, at no cost to you. Please read our disclosure for more info.
Are you looking to make some upgrades to your kitchen and home?
Whether your desire is inspired by a move, new trending appliances, or the latest cooking show on Netflix, we know buying large home and kitchen appliances can get expensive!
Now many great kitchen and home goods stores and brands direct offer ways to buy now and pay later for the best kitchen appliances you need for your home. With new financing options available across a wide range of stores, there's no doubt you can find a way to buy needed appliances on payment plans.
Moreover, You can get credit approval easily, and the terms are clear so there are no hidden fees. As long as you don't have a bad credit score, you can shop for everything you need in the kitchen and more without having to have tons of cash in your wallet.
Choose from your favorite Buy Now Pay Later provider—with choices from Amazon Pay, Paypal, Afterpay, Affirm, Sezzle, Klarna, Bread and more.
Awesome gadgets for the home chef including high-end espresso machines , nut milk makers to wine fridges and even chef knives to regular appliances like blenders, refrigerators, and washing machines. Need an air purifier? It's now easier than ever to finance your monthly payments with Buy Now Pay Later.
Where to Buy Now, Pay Later Kitchen Appliances
Where exactly can you shop for your next new electronics? From coffee makers to blenders and toasters—and even larger items like refrigerators—these are our favorite stores to buy now pay later small kitchen appliances:
NewAir Appliances is a leading manufacturer of luxury compact and portable home appliances, including wine coolers, beverage refrigerators and ice makers for home and office.
Find everything from high-quality wine fridges, ice makers and coolers, heaters, fans and portable AC units. NewAir is for the person who cares about sleek design, coupled with top quality brands and fast shipping.
Financing options available with Bread. NewAir provides easy and affordable financing through our partner, Bread®, so you can pay for your purchase over time.
CleanBlend makes quality blenders for your daily smoothie fix! CleanBlend products come with a 5 year warranty, 30 day money back guarantee, free shipping and world class customer service. Known for quality design from the blender to the motor these blenders are great for those who need that perfect smooth texture in their drink.
Buy Now Pay Later at Cleanblend with Affirm.
This brand is known for its coffee makers, espresso machines, juicers, blenders toasters, smart ovens, microwaves, and many other small countertop everyday kitchen appliances. Buy now and pay later at Breville with Affirm.
Plant Based Milk Maker
Why buy your nut milk from the supermarket when you can make your own? Add to your daily coffee or cereal any type of nut milk is a healthy alternative for anyone looking to cut down on dairy. With Nutr a nut milk gadget, making your fresh plant based milk alternatives is a breeze! This is the perfect gadget to purchase for health and environmentally-conscious individuals who want the best in life.
Buy now and pay later with Klarna.
Shop for beverage appliances including blenders, juicers, espresso machines and more! Buy Now Pay Later with Bread financing.
Sylvane is your one-stop shop for a healthier kitchen. It offers top brand names in air purifiers, filters, vacuums air conditioners, humidifiers, dehumidifiers and other home appliances. Shop the highest-quality appliances for your home & air treatment needs. If you're looking to pay monthly for home appliances, then look to Sylvane, which offers Bread financing to buy now, pay later.
Wayfair offers a variety of credit and lease options on appliances, furniture, electronics, and more. Wayfair is your best option not only for small appliances but also for big ones—if you're looking to buy a refrigerator now and pay later, then this is one of your best options.
Even better? You can finance a washer and dryer, too. Yes, you can purchase laundry appliances through this store.
With a range of financing options, you have a ton of ways to pay monthly for your kitchen appliances—including a store credit card, Affirm, Acima, Fortiva, Katapult, Progressive Leasing, PayPal & PayPal Credit, Apple Pay, and China UnionPay. Wayfair says "yes" when other stores say "no". Shop Wayfair now!
Overstock offers a wide variety of major brands for large and small kitchen appliances—including name brand refrigerators, washers, and dryers. Financing options include a store card and Progressive Leasing. Shop Overstock Appliances now!
Best known for TVs and other tech gadgets, this store also carries a wide range of kitchen appliances including microwave ovens, dishwashers, and washing machines and dryers. Buy Now Pay Later with Best Buy Progressive Leasing.
Get an instant decision for approval for up to $5,000 in brand-name electronics and appliances from Best Buy with no credit needed. All you need to pay for is an initial payment of just $50. Most products are available the same day and can be picked up from the BestBuy shop with $0 due at pickup.
This includes all the typical large and small kitchen appliances you need to overhaul your kitchen: microwaves, dishwashers, refrigerators, and even washers and dryers. Shop Electro Finance now.
ABT lets you upgrade your kitchen and save with 6 months of special financing on $150 or more or 12 months of special financing on $300 or more. This site offers the total package when it comes to financing a new kitchen: dishwashers, refrigerators, microwaves, stoves and ovens, and so much more. It also offers free shipping on thousands of products! Shop ABT now!
Appliances Connection offers 0% financing for up to 24 months on home and kitchen appliances. Like other major appliance stores, you can expect the usual suspects: refrigerators, dishwashers, and more—all available to buy now and pay later. They also carry home furnishings, outdoor living, and health and fitness equipment. Shop Appliances Connection now!
Amazon is a store that needs no introductions. Amazon offers a free $50 gift card for applying and getting approved for their Amazon Rewards Visa Card that you can instantly apply towards new appliances plus earn 3% back on your Amazon purchase. Shop Amazon.com now!
The following online stores all sell kitchen appliances and accept PayPal, so you can choose PayPal Credit (formerly Bill me Later) at checkout to make monthly payments. No Payments + No Interest if paid in full in 6 or 9 months. No Interest if paid in full in 6, 12, or 18 months with minimum monthly payments.
Just writing this all up makes me want to upgrade all of my basic white appliances to stainless steel! My stove and fridge are both over ten years old, so it's only time before I need to replace them anyway!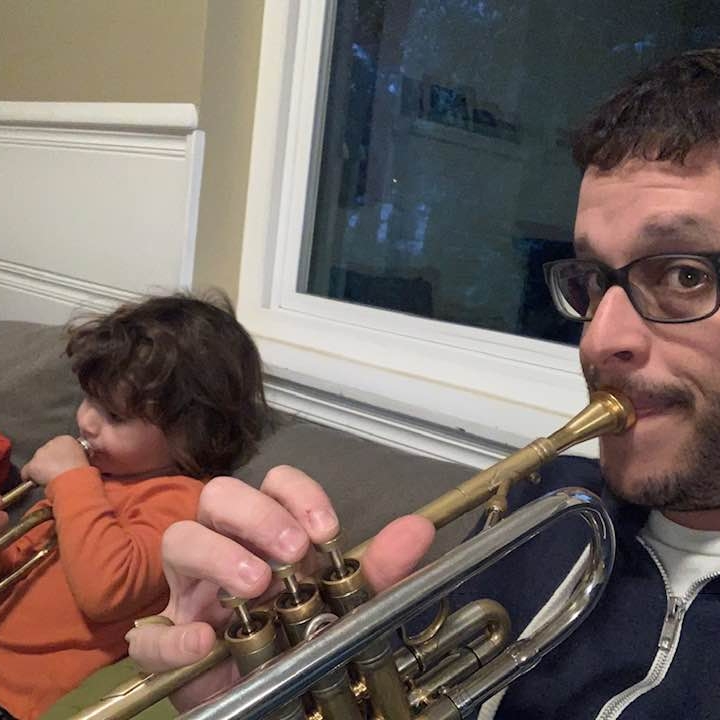 Ari Brown is a husband, father, teacher, cook, and musician with a little knowledge about a lot of things.