Disclosure: This post may contain affiliate links, meaning we get a commission if you decide to make a purchase through our links, at no cost to you. Please read our disclosure for more info.
Good Father's Day Gifts!
Father's Day can sometimes be a holiday known for socks, ties, and cufflinks – but this Father's Day, let's get Dad something a little bit more thoughtful and personal! You undoubtedly want to show your father exactly how much he means to you, but you might be stuck on the ideal present to buy him.
We know that dad can be known for not really knowing what he'd like, and buying for him for Father's Day can be a bit of a challenge, but this year, we think that there has got to be more than what meets the toolbox.
The trick to a great Father's Day gift is truly considering Dad's hobbies and interests. The most thoughtful gift is something that genuinely pertains to something they care about. The gift is, of course, going to be something they'll love, but the most important part is going to be that you thought to get it for them! Whether you're looking for your dad, your husband, your friend, the new dad, or the experienced dad, we've got you covered.
In this guide, we've put together a list of different resources and websites you can follow and use to get dad the most thoughtful gift. We've scoured the Internet for the best sites for the fisherman, the gardener, and many more niche subjects they might be interested in. With these recommendations, you're sure to make a Father's Day to be remembered.
For The Dad Who Has Everything
If you're buying for a dad who has absolutely everything else, you're going to want to start looking at experiences they'll remember rather than things.
By using Stubhub, you're going to be able to source verifiable and reliable tickets to once-in-a-lifetime experiences. Plus, one of the sweetest parts of buying someone tickets is the opportunity to go with them. You can create an entire experience with them, make an evening out of it, go to dinner before, and have the memory for the rest of their lives.
Not sure what to buy your dad for his birthday? Give him the gift of memories by buying him a unique activity he will remember forever. For instance, if he loves cars, allow him to drive an expensive sports car around a race track. It will get his heart racing and his adrenaline pumping, so you can guarantee he will have an unforgettable day out.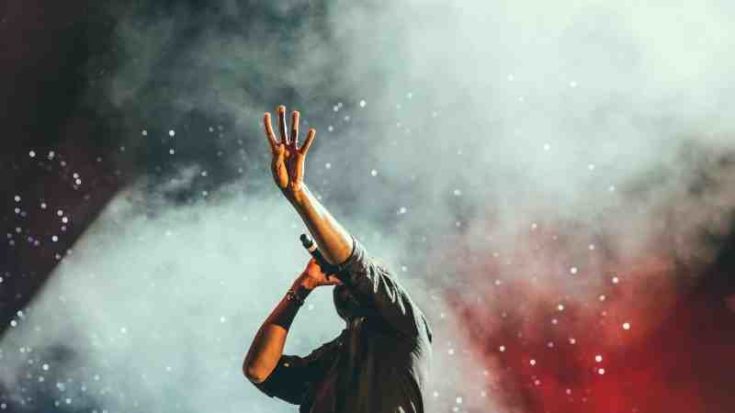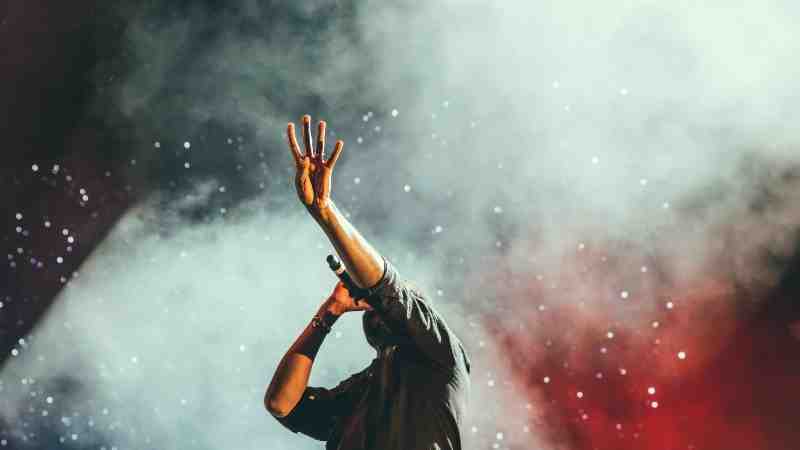 Father's Day Gift for Husband
Many men love a wallet, but it's one gift they often never think to buy for themselves. Look at your husband's wallet to identify if it is falling apart at the seams, or looks a little bulky in his back pocket. Ensure he has a place to keep his cards and money safe by treating him to a luxurious leather wallet, we recommend this one from Ekster Trackable Smart Wallet. You can trust it is one gift he will appreciate.
Make his next outdoor adventure that much more fun with a high-tech Yeti cooler, known for their durability and design. The YETI Tundra® 35 is the right size for personal hauls or food for a group, perfect for that next group camping trip.
Expecting Father's Day Gift
For the expectant father, think about the fact that you're going to be a part of their first Father's Day ever. It's such a huge deal to have your first child and your first Father's Day, so let's make it really special for him. They'll likely receive mugs and T-shirts, but the thing you can get them is something that they'll keep around forever.
These custom frames on Etsy come with a custom photograph and a custom message from the child to the father and are such a beautiful and thoughtful sentiment. Available in four different colors, this gift will be sure to be something that this new dad will love and cherish for years to come. This versatile frame is also able to be mounted on the wall but also comes with a folding stand, so whether he has a place for it at the office or at home, it will always be somewhere he can see it.
Fishing and Hunting Father's Day Gifts
Fishing & Hunting Gear
For the dad who is serious about fishing, it might be a great idea to look at some new fishing gear from Tackle Direct.
Tackle Direct has great, premium gear at a fantastic price. They also offer a variety of sales leading up to Father's Day, so you'll be able to get your hands on a great deal for dad! Fishing gear is a great gift because it can also lean into the idea of spending and experience with dad instead of just getting him something he can use by himself.
Maybe plan a quick fishing trip with dad, go down to the local river or any other kind of fishing experience he might like, and get him some gear to go along with it. The thoughtfulness lies in thinking that this is something you both can do together.
Another great idea for this serious fisherman or hunter is to look at your local Cabela's. Clothing, gift cards, premium fishing, and hunting gear can all be found at Cabela's. With their wide selection, you'll never run out of ideas for Father's Day, and they do a really great job of having stock that not everyone else has, So you'll get dad something individual to him.
Protective Pickup Truck Accessories
Most outdoorsmen take great pride in their pickup trucks. Their vehicles reflect their devotion to favorite activities like hunting and fishing as well as their determination to venture out into the rugged outdoors.
Their adventures could lead to their pickup beds getting scratched, dented, and dinged, however. When they get back from their fishing or hunting trip, they have to deal with an expensive body repair bill that takes some of the fun out of their adventures.
When you want your special guy to have fun in the wild without worrying about damage to his pickup, you can give him the gift of truck bed rail caps. They are crafted from durable PVC and made to resist scratches, dents, and other damages. They also attach easily with automotive adhesive so they do not take off paint if or when they are removed.
You can find these caps designed for all major brands, makes, and models of pickup trucks. They come in sizes for short and long beds and have a limited lifetime warranty for your outdoorsman's peace of mind.
Best Father's Day Gifts for Outdoor Dads
Many women find shopping for father's day gifts challenging under the best of circumstances. When you pair this challenge with his love of the outdoors, you may be especially perplexed about what to get him. You can surprise him this Father's Day with a present that he will love and use on his next outdoor adventure. Add some practicality, humor and fun to his gift with an inflatable outdoor couch!
As much as your guy loves to be in the great outdoors, he might not relish sitting on the cold, hard ground. When you want him to enjoy comfort that goes beyond sitting down on a spread blanket or flimsy lawn chair, you can surprise him with an inflatable couch.
The inflatable hammocks and couches designed for outdoor use are made from tough and durable PVC vinyl that resists punctures and tears. It can withstand hundreds of pounds without popping. It also provides a comfortable buoyancy that will save him from having to sit on a rocky, cold ground during a hunting or fishing trip. Because it's inflatable it will also be fairly easy to transport and store which makes this gift even better.
Camping Accessories
Every outdoorsman knows to be prepared in case of disaster. Despite your guy's best preparations, however, he might find himself without enough water to get by until he heads back home. He can stay outdoors and avoid going thirsty with a filtering straw that he receives from you this Father's Day. The straw has a built-in filter to remove debris and contaminants from stream and lake water. As he drinks, the straw filters the water to make it palatable and safe.
The straw is priced to be affordable and is crafted from lightweight plastic and metal. It is compact in size and can fit comfortably in his back pocket or a backpack that he takes with him. It can also be put in the dishwasher to be cleaned when he returns home.
Father's Day Gifts for the Gardener
Maybe dad has a green thumb! Getting plants or specialty plants from plants.com is a great way to help dad with his gardening. Plants.com is an excellent resource for beautiful and guaranteed high-quality plants.
Another great idea is to go to Lowes and get dad some gardening tools. They have a wide selection of everything from leaf blowers to lawnmowers, and he will be so excited to get some new equipment for the yard and garden. Especially with spring approaching, and Father's Day being at a prime gardening time, it will be the perfect time of year for him to receive this thoughtful gift.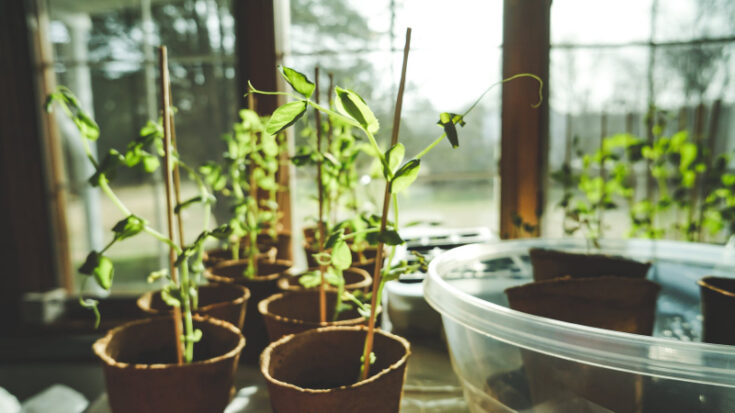 Fathers Day Gifts for Book Lovers
Prove to your father how well you know him by buying him a good book. If he loves science, treat him to Elon Musk's autobiography. If he loves history, buy a hardback that allows him to learn more about the past.
If you're unsure what book to buy him, you could invest in an e-book reader like the Kindle that will allow him to add his own novels onto the device, and he can take his favorite books with him on his travels, or a subscription to get books on his own schedule.
Lego and Star Wars Dad Gifts
If the dad in your life is more of a crafty Lego and Star Wars nerd, the best gift for them might not be something they absolutely need, but it'll definitely be something they absolutely want! Sometimes the most appreciated gift is something that they would never get for themselves, and this might be just the ticket for that. Whether they are an overall Lego fan or specifically a Star Wars fan, we've got gift ideas for him.
Dog Dad Gifts
We can't forget Father's Day for all the dog dads out there! Getting a gift from your dog to give dad on Father's Day can be a really cute idea. These are a couple of great ideas for personalized Father's Day gifts from dogs that will be thoughtful. The first idea is some personalized Father's Day gifts, including T-shirts and mugs. The second is a "How to Speak Dog" deck of cards because everyone wants to be able to better communicate with man's best friend!
Father's Day Gifts for the Sports Fan
Whether the sports enthusiast in your life likes all sports equally, follows a few, or subscribes to one religiously, jerseys are a great way to give a gift that any sports nut is sure to love while showing that you have paid enough attention to know which one they will love.
Our go-to shop for awesome personalized Jerseys and other sports apparel is Fansidea, they have been making custom jerseys for individuals and teams for over 15 years.
The site is really easy to use just pick your jersey type and start customizing with colors, name, number and even logo.
Father's Day Gifts for Beer Drinkers
Many dads love nothing more than opening a bottle of beer after a long, tiring day at work or as a weekend treat!
Give him something to look forward to by treating your father to a mix of continental beers he will enjoy. You could stock up a the local ABC store or add the element of surprise and have a fun beer assortment delivered to him with a craft beer gift set from Give Them Beer. There are bound to be a few beers he hasn't tried, and he will have fun trying different flavors.
It's one gift that will certainly bring a smile to his face. Make it a themed gift by choosing one of the pre-set boxes that include a fun message on the box from Thank You to a Cheers to You theme.
Father's Day Wine Gifts
For the Wine connoisseur! If dad is into wine and is always looking at expanding the collection, a gift or gift card from Wine Insiders is the gift for him. Wine Insiders allows you to skip the store and ship straight to your house, state laws permitting. They also have wine accessories such as corkscrews and anything else Dad might need.
Another great wine gift is a wine fridge! Find a great assortment of quality wine fridges at every size and price point at Newair.
For the Foodie
If dad is a huge foodie, he's probably tried every restaurant in town already. Try getting him something to use at home that will be exciting in his cooking. How about a make your own hot sauce kit? Dad can make his own hot sauce and show all of his foodie friends; he will love it. Maybe a jerky subscription box? Something new for him to try every month he's subscribed! For a really special Father's Day dinner you could even have Alaskan fish flown in from Catch Sika!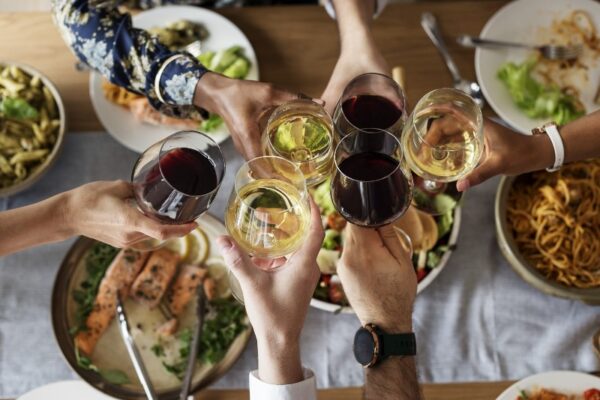 BBQ Gift Ideas
Does he love to cook scrumptious meat on the BBQ? Allow him to develop his skills and embrace his passion by booking him into a cooking class or gift him a new grill or some new grill accessories.
These are but a few of the many possible gift ideas to get you started. Some are a little pricey, but most are affordable. Proof that you don't need to spend a fortune to buy that special man in your life a gift he will be sure to appreciate.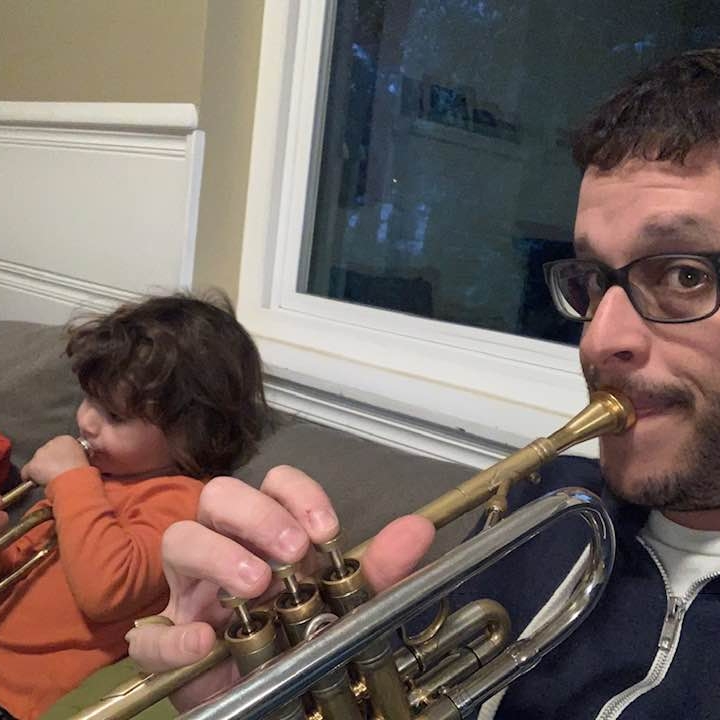 Ari Brown is a husband, father, teacher, cook, and musician with a little knowledge about a lot of things.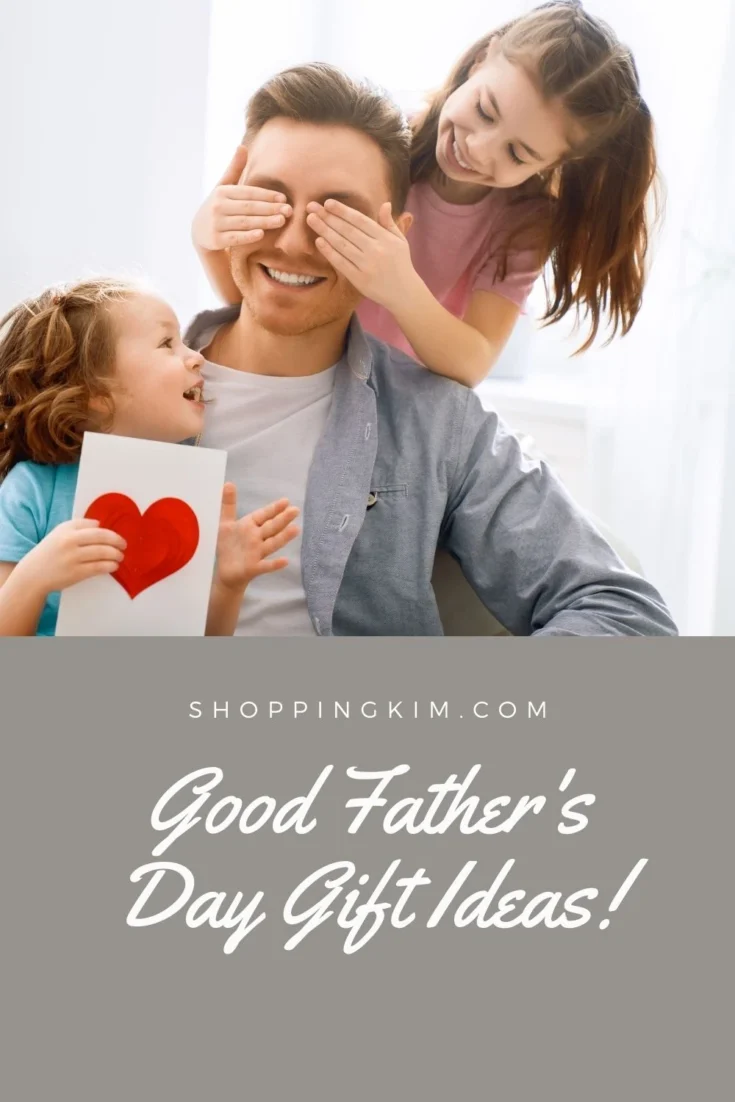 From Father's Day to Birthdays and Christmas find that perfect gift for him!