Disclosure: This post may contain affiliate links, meaning we get a commission if you decide to make a purchase through our links, at no cost to you. Please read our disclosure for more info.
From cupcakes, sweets, and flowers to subscription boxes and experiences, this universal guide to gifting shares the top BNPL options to share with any loved one.
Ready to celebrate someone special? Whether you're looking for a gift for a close friend or a loved one, you can show them how much you care by putting thought into a present that's just right for them.
If that means a splurge, you may want to consider using buy now, pay later to make that perfect present more affordable. With buy now, pay later services, you can wrap up your purchase for gifting immediately but then pay for it over time, often in regular increments due every couple of weeks. For example, instead of owing $100 upfront, you might pay $25 at checkout then make biweekly payments of $25 until you covered the full price of the gift.
Read on for great buy now, pay later gifts for Valentine's Day, birthdays, graduation and more gifting occasions.
Buy Now, Pay Later Gifts for Valentine's Day
Edible Arrangements' is a great option if you're looking for a romantic gift — especially if your partner has a sweet tooth. You can purchase a platter of red velvet, chocolate, and vanilla cupcakes or opt for a bouquet of chocolate covered strawberries.
Select Zip (formerly known as Quadpay) at checkout to complete your purchase over the course of six weeks, in four equal installments.
Order gorgeous bouquets for any occasion from Teleflora and have them delivered the same day to your someone special. The company partners with local florists, who arrange and deliver each bouquet.
Teleflora has partnered with buy now, pay later service Klarna to make its bouquets budget-friendly. There's no interest and no fees; simply choose Klarna when you go to make your purchase and, once approved, pay for it in four installments.
From heart shaped chocolate boxes to red and pink Pajama sets and paper valentine kits for the kids, Target is full of Valentine's day gift options that are affordable, with a big range of under $25 and even under $5 options, sure to appeal to everyone on your list.
The retailer accepts buy now, pay later services Klarna Sezzle and Affirm, so whatever you choose you don't have to pay for it all at once. Once you're approved, download the Klarna app and search for Target to divide up your purchase into four installments or choose from Affirm or Sezzle at checkout.
Buy Now, Pay Later Birthday Gifts
Give the ultimate gift of relaxation: a gift card for a massage, stretch session, or facial at one of Massage Envy's local franchises. You can even personalize the card and add a message for the occasion. We recommend a 60-minute introductory massage or facial, which can cost between $60 and $80. Add on extra for a tip, then pay for it with buy now, pay later service Zip.
Sweets store Sugafina has a large array of candy on offer, from champagne bears to red velvet chocolate bars. Choose from one of Sugarfina's birthday gifts for a present they're sure to love: think design-your-own candy trunk or greeting card complete with a pink chocolate bar. And since Sugarfina takes Afterpay, you can buy candy now and pay for later in interest-free installments due every two weeks.
Buy Now, Pay Later Gifts for Graduation
Not sure what to get the graduate? If they're moving, consider surprising them with a tour of their new city so they can get to know their new home. It's a great way for them to become familiar with the area's history while also learning the best neighborhoods for culture, food, shopping, and more.
Purchase the tour from Viator and use their Reserve Now, Pay Later option to make your present more budget-friendly and flexible. Choose to pay only once your trip is confirmed up to 2 days before the reservation date.
If you know someone graduating from high school or college, chances are they'll soon be doing a lot more cooking. Help them brush up on their skills with a meal kit delivery subscription from Blue Apron.
Each kit includes all the ingredients and instructions they'll need to whip up a healthy and delicious meal. And with Zip, you can pay for the subscription over six weeks, with only a quarter of the cost due upfront.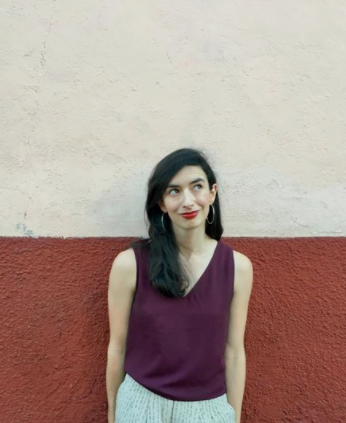 A former travel editor who loves nothing more than filling her suitcase with one-of-a-kind pieces, O'Brien has been a shopaholic since long before she knew how to string a story together. Like all shopping addicts, she loves nothing more than finding beautiful things at a bargain — and can't keep a deal to herself.
When not writing about what to buy and where to find it, O'Brien tells stories about great designs and the people who dream them up.
Looking for that perfect Christmas gift and want to spread out the payments using Buy Now Pay Later financing?
Our gift guides not only pick out the best gifts for everyone on your list including your furry best friend, we also tell you what stores offer Buy Now Pay Later.