Disclosure: This post may contain affiliate links, meaning we get a commission if you decide to make a purchase through our links, at no cost to you. Please read our disclosure for more info.
EasyPay Finance – Everything you Must Know
Not having enough money to buy what you need or to pay for repairs is scary. You may wonder how you'll get around if your car broke down or how you'll afford a new mattress to get a good night's sleep.
If you don't qualify for a credit card or your cards are maxed out, you may feel like you're up a creek without a paddle, but EasyPay Finance may be a solution. This simple loan option is easy to qualify for and use, giving you access to the funds you need fast.
Learn how EasyPay works, who should use it, and what to expect to see if it's right for you.
What is EasyPay?
EasyPay finance is an instant installment loan. It takes just seconds to get approved and you can borrow up to $5,000 if qualified.
EasyPay offers a 90-day interest rate rebate if you pay your balance off in full in 90 days. If you do, you'll receive all interest back minus a $40 processing fee. You don't need a down payment and can apply from anywhere with its mobile application.
It's a great solution when you're in a bind, needing extensive repairs or need to suddenly replace something at home that wasn't in your budget. EasyPay offers a more affordable solution than racking up credit card debt or being denied for low interest credit cards.
If you don't pay the balance off in 90 days, you'll continue paying interest (sometimes high rates), so it makes the most sense to borrow only what you know you can pay off during the promotional period.
How do you get Approved for EasyPay?
Qualifying for EasyPay is much easier than qualifying for any other installment loan or credit card. To qualify you'll need:
An email address
An active checking account open for at least 90 days
Income of at least $750 a month
Own a cell phone
The application is online or on their mobile app. The application takes only seconds, and most applicants receive an answer instantly. On very rare occasions, EasyPay may ask for more information, but it's not common.
Does EasyPay Affect your Credit?
It does not hurt your credit to get pre-qualified with EasyPay. If you want to see what they'd approve you for, it won't affect your credit report or credit score. You can also apply as often as you want, but there's no guarantee they will approve you every time.
However, if you accept an EasyPay loan, it can help you build positive credit if you pay your bills on time. EasyPay reports your payments to the credit bureaus like most lenders do. This can work in your favor if you only take on what you can afford.
Is EasyPay Safe to Use?
EasyPay is safe to use as long as you use it responsibly. In other words, don't borrow more than you can afford and make sure you can make your payments on time.
When used right EasyPay can help you afford necessary items or repairs, and even give you the chance to pay for it interest free if you can pay it off within 90 days. When you sign your EasyPay contract, find out when your 90-day period starts and ends and try to pay your balance off within that time to get the interest rebate.
EasyPay Finance Merchants
Divide your payments into 3 – 8 easy payments with an EasyPay finance plan. The following online stores all offer EasyPay as an option for payment. The stores accepting EasyPay vary by location, but here are the most common stores and auto repair shops accepting it:
Sprint Easy Pay through Best Buy – cellphones
Car-X
Liza's Furniture
Diana's Furniture
AAMCO
MAACO
United Home Furniture
To order using EasyPay on most of the above stores, simply check the EasyPay box on the Payment Page. Your first installment will include any shipping and tax. EasyPay requires purchase by Credit Card only.
If you do not qualify for an EasyPay account, we suggest checking out Affirm, Klarna and/or Zibby. Or check out our gigantic list of all stores that offer payment plans.
EasyPay Finance Reviews
Customers love the way EasyPay works. Most reviews talk about how easy the application process is and how stress free the process is, especially for unexpected and large car repairs. Reviewers enjoy the 90-day interest rebate option and the ease of which they can get the funds they need fast to avoid too much interruption in their lives.
FAQ
How do you Qualify for EasyPay on QVC?
While QVC has an EasyPay option, it's not the same as EasyPay finance. The QVC option is a buy now, pay later option that spreads out your payments over 4 installments. EasyPay Finance is an installment loan providing funds you can use for any purpose, such as buying new furniture or fixing your car. QVC – Electronics like phones, computers and tablets, Shoes & Handbags are eligible for QVC Easy Pay.
Are co-applicants allowed?
EasyPay doesn't allow co-applicants. This means you must qualify for the loan yourself – you can't use the income of another person to help your chances of approval.
How do you make payments?
When you apply for EasyPay, they'll give you options to make payments. You choose the payment method you're most comfortable with and if you need to change it down the road, you can contact customer service to change it.
Who is eligible for the 90-day interest rebate?
Everyone who gets approved for an EasyPay loan is eligible for the 90-day interest rebate. You don't need a specific credit score or qualifying factors. If you get the loan and can pay it off in 90 days, you are eligible for the rebate (minus the $40 processing fee).
Does interest accrue during the 90-day period?
Yes, your payments include interest during the first 90 days. If you pay the full balance off before your promotional period ends, they'll refund you the interest payments made.
Final Thoughts
EasyPay Finance is the answer to many financial difficulties, especially unexpected expenses. Since the approval process is simple, most people get approved within seconds, giving you access to the funds you need fast.
Whether you need the money for a sudden car repair, household purchase, or large purchase you can't afford to pay in full, EasyPay may offer the answer to your financing needs. Looking for more buy now pay later stores, read our guide here!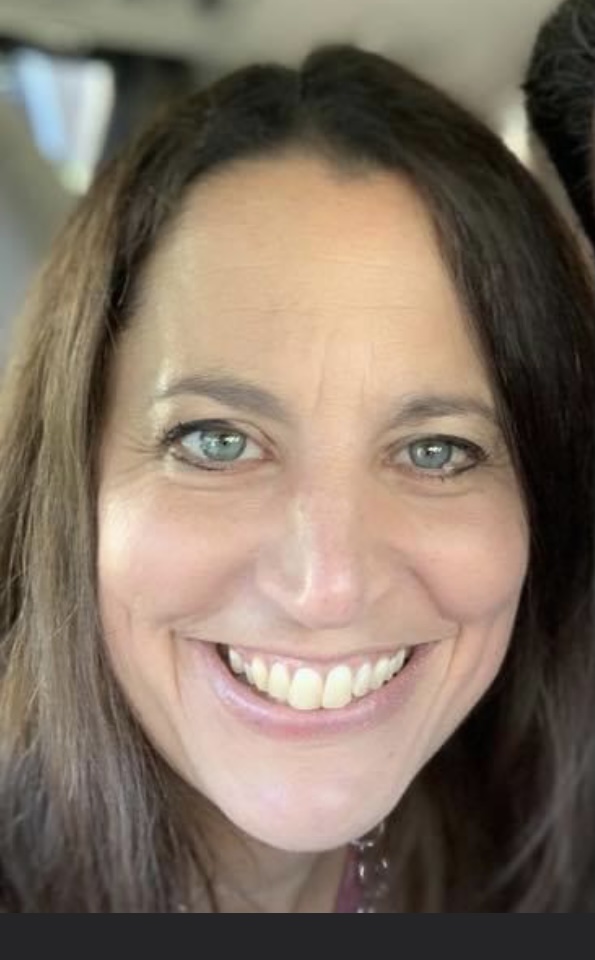 Kim is a personal finance expert with a Bachelor's degree in Finance from the University of Illinois at Chicago. Kim enjoys helping people take charge of their personal finances and has been doing so with her freelance writing for 15 years. She loves helping people break down difficult personal finance topics, helping them make smart financial decisions that make them feel empowered.