Disclosure: This post may contain affiliate links, meaning we get a commission if you decide to make a purchase through our links, at no cost to you. Please read our disclosure for more info.
2020 was struck by COVID-19 where each one of us had to practice social distancing in order to ensure safety for all. People were confined to homes, businesses were closed or operated with limited capacity, and there was a collective effort to tackle the pandemic situation. With some success being achieved, now we have to fight with the second wave.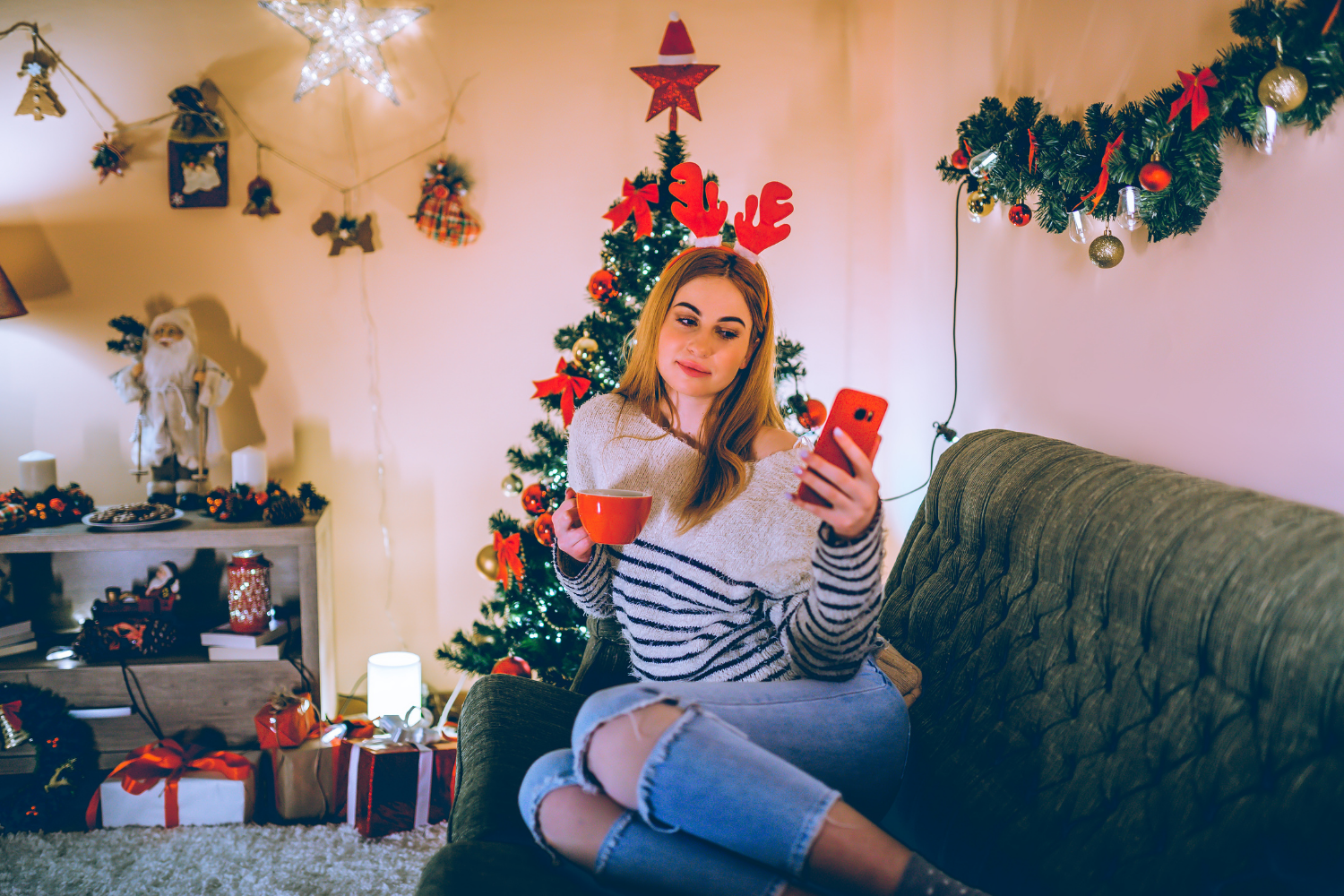 Unfortunately, Christmas times are lurking over and we haven't developed strong mechanisms to fight this disease once and for all. If any negligence is done once again, the second wave can be quite disastrous for the global community. We cannot expect another economic lockdown even for a day and authorities would be in a severe problem.
With so much emotional attachment with Christmas, we can't miss out on celebrations and the memories it leads to for friends and families. Well, no one would say so but the precautionary measures are to be in place at all costs. Let's go through some quick alternatives that would be available to you.
Online Shopping
We would always be craving out to visit the shopping malls that would be decorated all around for Christmas festivity. This time we need to avoid them to the best of our control. Rather than this, do online shopping and some really cool stuff can be bought. Taking early action would save you from the last minute hassle so start surfing right away for Christmas shopping. The cutoff dates for online deliveries stand between one to two weeks before Christmas like mentioned by Santa Letters for its customers. Get the gifts for your kids and loved ones delivered beforehand so that you don't experience any last-minute waiting stress.
No Public Gatherings
There is absolutely no need to attend public celebrations event. The authorities would be giving some guidelines on how to manage and attend these events. The best practice would be to be with your friends and family at home while practicing safety guidelines frequently. Keep rinsing yourself with socially distanced from others, you would surely be getting over this without contracting anything. The technology is there to help you out. While it may not give the utmost fun experience but it can be close to that. Make use of communication platforms like Zoom to engage with your peers on days of festivity.
Get Involved With Home Activities
While you would like a perfect date night with your partner, you need to engage in other fun activities too to make the most out of home-based Christmas celebrations. Decorate a Christmas tree yourself with your family members and try to decorate the house to keep the aesthetics of the festivity. Also, engage in some games and activities that can be done at your drawing room conveniently.
The whole year tends to cause exhaustion among ourselves. We should never back off from creating memorable times during these moments of festivity. While we celebrate with our family, also do take care of nearby social circle and make sure that they are able to celebrate like the same you did. This will double your happiness levels.